Monthly Archives:
January 2020
Chantal Raye applied to SCOREModelsWanted.com and one look at the at-home shots the Carolina honey emailed our studio was all it took to welcome her aboard. Chantal has a very pretty face. She's cute and has a great smile.
Chantal says that when she meets a guy, she first looks at his feet. Feet? "Most women say a guy's stomach but I look at his feet. I like nice feet. I like a nice smile too." Chantal is not especially interested in feet here. In fact, she's totally cock-focused; jacking, sucking and titty-fucking. And she's very good at it.
"I always make the first move and I like sex almost every day. I can be very assertive," Chantal says in her sexy voice. Fucking complete strangers on-camera is as assertive as anyone can possibly get. Even though she's masturbating her cock-buddy here, and doing fine at it, Chantal says she doesn't masturbate herself. "That's something I've never really done at all," says Chantal. "But I've listened to a few girls do it."
Now that's different.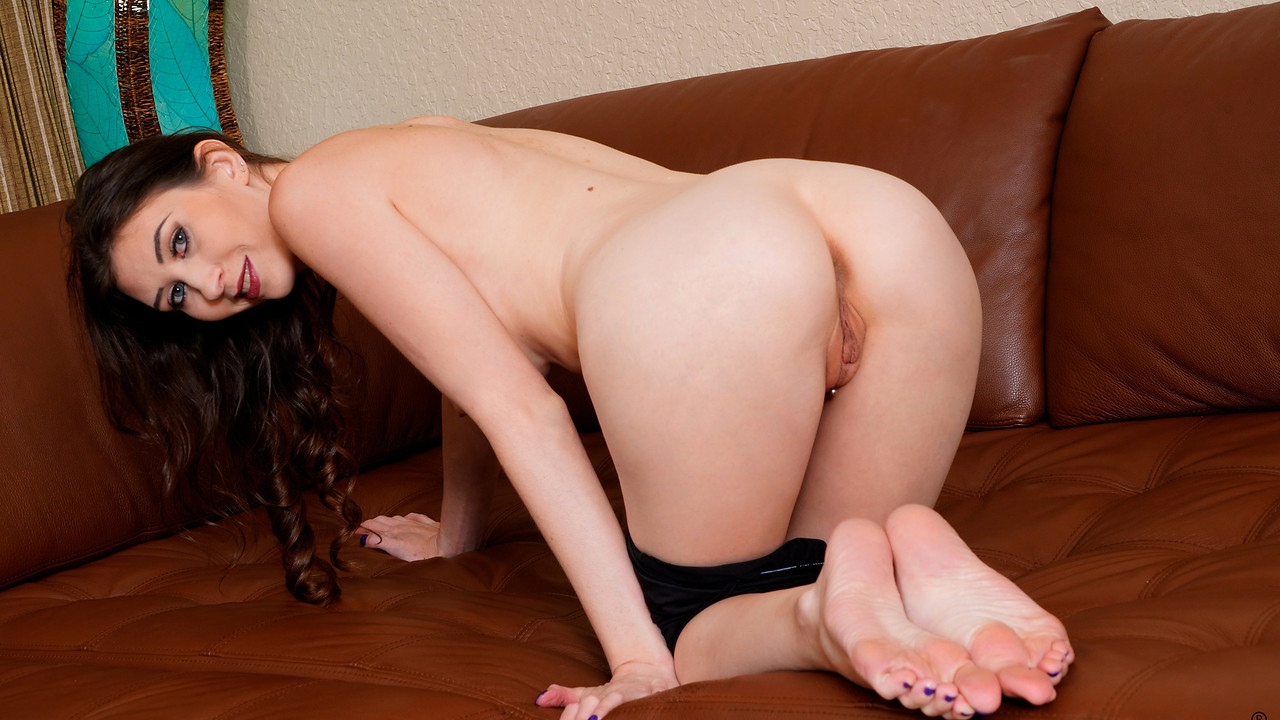 featuring Angelina Diamanti.
Added On:
Jan 28, 2020
Description:
An evening gown highlights the tall and slender build that Angelina Diamanti is so proud of. Her tits are easy to enjoy in that tight-fitting outfit, but it's even better when she has discarded the dress and the thong. Nude, she gets cozy on the couch with her hand going to work on her pierced clit.
Diana Eisley: Hostess With The Mostest
Pretty Diana Eisley is an anatomy-award winning girl-next-door with a spectacular body and 36H-cup breasts. Finding her was total happenstance and a happy event. Diana wasn't actively looking to model and had never made any attempts to connect with The SCORE Group studio staff.
She's worked as a camp counselor and was working in a restaurant, the kind of girl we'd hire in a heartbeat if we owned a restaurant.
This scene is shot on a terrace overlooking the bay. For someone who was completely new at it, Diana is very sexy and smooth. She was eager to try hardcore with a guy and she was a super-hottie in that also.
XLGirls: Before this encounter with our talent scout, you wanted to do porn, but let's face it: You do not look like the typical porn star.
Diana: I know.
XLGirls: Were you aware that there were magazines and websites featuring girls who look like you?
Diana: Not girls with real boobs.
XLGirls: So not only did you not know where to go to become a model; you didn't think anyone would want you.
Diana: Yes.
XLGirls: And now that you've found out that we do, how does that make you feel?
Diana: I'm definitely a little more confident in myself because I realize there are all different preferences in body type. Some people like the very skinny girls. Some people like girls with a little bit of a bust.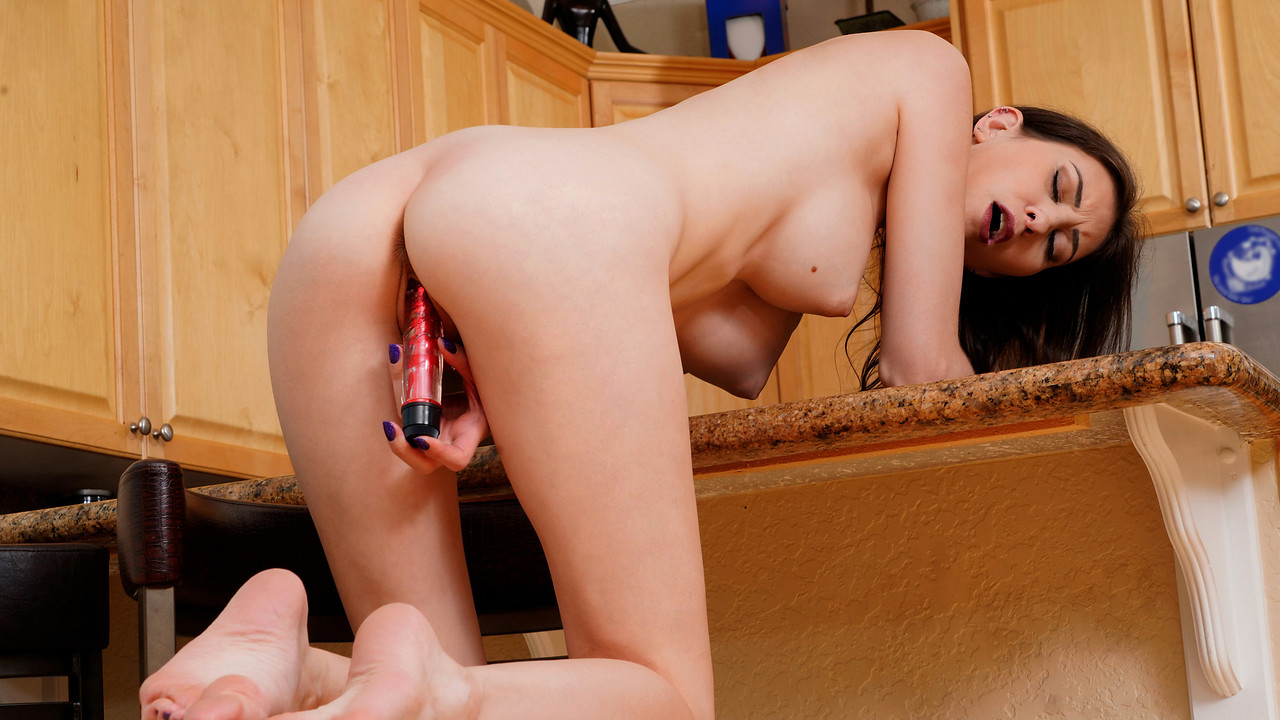 featuring Angelina Diamanti.
Added On:
Jan 26, 2020
Description:
Looking fine in an evening dress, Angelina Diamanti is ready to get naked at a moment's notice. Pulling her thong aside and then tugging her bra down, she gives us a peek at all her incredible assets. Once she grabs a toy, this mom won't stop masturbating until her cooch is pulsing with her climax.
Double Penetration For Victoria Lobov
Victoria Lobov is a fan of Danielle Derek. Relaxing in bed, the gorgeous and sexy Victoria is watching Danielle's double penetration SCORE video on her phone and getting very excited. She plays with her sensitive nipples and fingers her wet pussy, watching Danielle take two cocks in her pink slit and butthole.
Victoria reaches for her two glass dildos and does her own double penetration with the toys. The expression on her lovely face is priceless. Just then, Will walks into the bedroom and catches her. He comes over to the bed and looks at Victoria's phone.
"I was watching Danielle Derek," Victoria tells him in her soft, erotic voice. "She's a SCORE Girl. She's so sexy and beautiful. Look what she's doing."
"Whoa," Will says. "She's in a DP. You like that?"
"I've never tried but I think I'd like to," Victoria replies.
That inspires Will to call his bro Sam. He invites him over to share the bed with Victoria and give her what she's been masturbating to. Sam goes into the bedroom where Victoria and Will have already started their fun. Sam joins in, and together, they fuck Victoria's tight pussy and ass in DP, the way she saw Danielle Derek get DP'ed.
Gia Costello: Hot MILF's Healing Hands
Busty and sexy dark brown Gia Costello is ready to workout with Sean Lawless, but when that babe drops by his place to pick him up, this chab is in ottoman with a leg cramp and tells her he can not make it. Always willing to help, with a heart as greater than typical as her milk shakes, Gia suggests to rubdown the muscle. That babe hovers over Sean, her big, cushioned bouncy bosoms willing to bust with out her constricted top. This Lothario accepts her kind suggest, his eyes popping at the sight of her enormous zeppelins.
Gia starts to rub his thigh and that raises Sean's flag. Gia salutes it with a great deep-throat oral-stimulation on his like muscle. This babe swallows his bloated shaft to the root and almost certainly Sean is thanking the universe for this gal of lenience.
Gia climbs on-board Sean and rides his knob adore it is the favourite at Churchill Downs racetrack. They fuck stiff and lengthy and after screwing Gia fast and deep from behind, Sean sprays her sexy body with nut-cream. This chab is regained the use of his leg! It is a miracle thank's to the lewd skills of Miss Sexysicilianxxx Gia Costello. Now they can need to the gym unless they wish to break the bed anew.
Take one look at Joei Deluxxxe, and you can tell she's the type of girl who stays in shape. She measures in at 42-28-43 inches of fine, and she has her personal trainer JMac to thank for that.
"I'm so glad you're here," she says after letting JMac into her home. "I've been waiting to workout all weekend."
The reason Joei likes JMac so much as a trainer is because he's so hands-on. He's a stickler for proper form, and he lends a helping hand when Joei begins to waver.
"Oh, I feel it," she says. "That feels really good. I like when you help me work those muscles out."
As Joei completes some squats, JMac's hand slides from her thigh to her pussy.
"I think we should do some cardio," he says. "Let's get a sweat going."
"Oh, we're going to do everything today," Joei says excitedly.
Indeed, they are. An intense cardio routine is an essential component of any workout program, and there's no better form of cardio than hot, dirty sex. JMac pulls his cock out and smashes this dime piece face down, ass up and from the side before shooting a torrent of jizz on her phat ass cheeks.
Now, this is how you break a sweat.

Lasirena69 @ CuckoldSessions.com
Lasirena69 loves knob. Shell take any color, but her beloved? The one her boyfriend cant give her of course. A bigger than standard, thick succulent dark ramrod. This babe loves the contrast against her pale skin and the sensation of her holes being stretched beyond their restriction. This babe especially loves fucking her boyfriend after shes taken a wonderful dark pounding because that babe usually can not feel him at all. After their party, when just one guest is left, Lasirena69 enters the room with no top on and crawls across her partner to have to the black weenie. That babe asks him if hes ever fantasized about her lips on his cock. This babe tells him that babe thinks about his large dark strapon all the time. Her hubby watches as she slides his meat-thermometer in her face hole, but not in advance of confessing that she solely urges him in her ass. Their friend glazes her face in his jizz and leaves her to be rogered by her very nutty white worm.




Visit CuckoldSessions.com – Petite Dong Cuckolds And Their Dark-skinned Penis Wives @ Cuckold Sesssions | Lasirena69
Getting boned on-camera at XL Cuties. is a charisma for fat-boobed, fat-assed Mamma I'D LIKE TO FUCK Cami Cooper. Her porn professor is Carlos Rios. Cami took everything Carlos could throw at her including throwing her around adore a life-sized doll, smacking and thrashing her arse and big, heavy mama bazookas, slamming into her twat adore a meat drill and roughing her up from beginning to end.
"I maybe have sex 3 times a week at home," said Cami, "but not with boyz who do porn like Carlos. I love big, thick dongs and that chap had one for me. I am passive, for sure, and he is the total contrary. That man indeed gave it to me worthwhile."
Cami went home with an experience she could think about when she masturbates, smth that babe says she does plenty of when she can. Cami said that babe has a trunk full of women's vibrators at home. She can use 'em to make herself cum when that babe watches her vids.
Give Her What That babe Deserves
"I like bad boys," Joei Deluxxxe told us. "I like guys who ride bikes and any chap who welcomes danger. I think most cuties love a gent that is a little bit dangerous. Guys love that keep things interesting."
We had no preference but to pair Joie with the baddest guy in our stable after she told us this. Our dude JMac knows how to handle women with a thirst for danger and longing for rod. When you are with a goddess adore Joei, you have to be aggressive and use her as your personal fuck toy.
"I like being dominated," Joei told. "I cant deal with bashful boyz. If you urge something, u better come and get it. I need you to screw me the way a hotty like me deserves."
A angel like Joei needs her bawdy cleft beaten up and her wazoo covered in goo. And she gets just that here.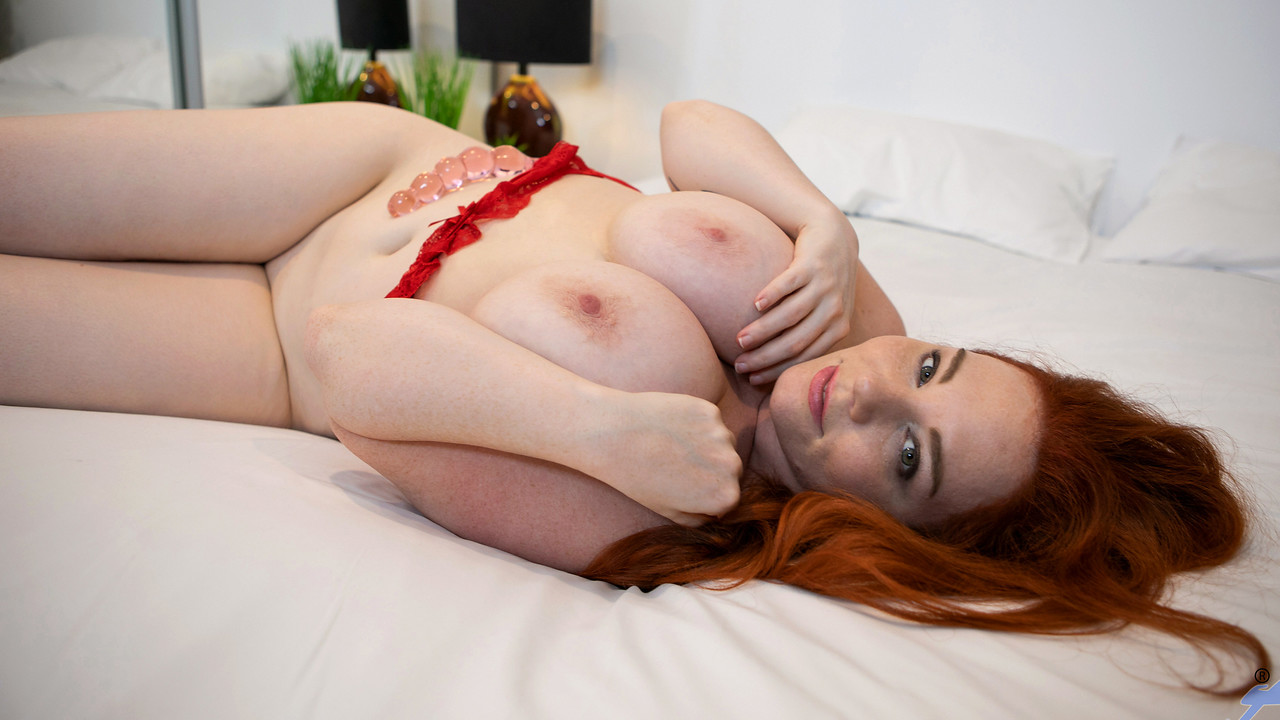 featuring Avalon.
Added On:
Jan 23, 2020
Description:
Big-Boob Mamma Avalon is a pretty redhead with a screw me attitude. She'll seduce you to cum inside as this babe unveils herself off in red lingerie. After rubbing her bigger in size than average mellons and powerful stripped vagina, that babe grabs a vibrator to push unfathomable inside her tight grab in pursuit of a hotblooded orgasm.
Holding her sweater with both hands, Amerie Thomas shakes up her hot titties. This is better than watching the World Cup. Amerie has her own World Cups to give her affection to.
Amerie continues to play with her bigger in size than run of the mill fullsome funbags. She removes her blue pullover and discloses a colorful undergarment. She unhooks it with one hand and drops it to flaunt her twin peaks of enjoyment. Giving a kiss, squeezing and tongueing 'em, the redhead leaves her lipstick mark on them. This babe can engulf her own nipples, something that is not as easy as many think.
Standing up, Amerie turns around to brandish her ass in blue denim shorts. Majority marvelous! The shorts come off and so do her lacy pink briefs. It is time to play spanky-spanky. Amerie's two fingers pumping her sugar box make juicy, downy sounds.