Monthly Archives:
September 2020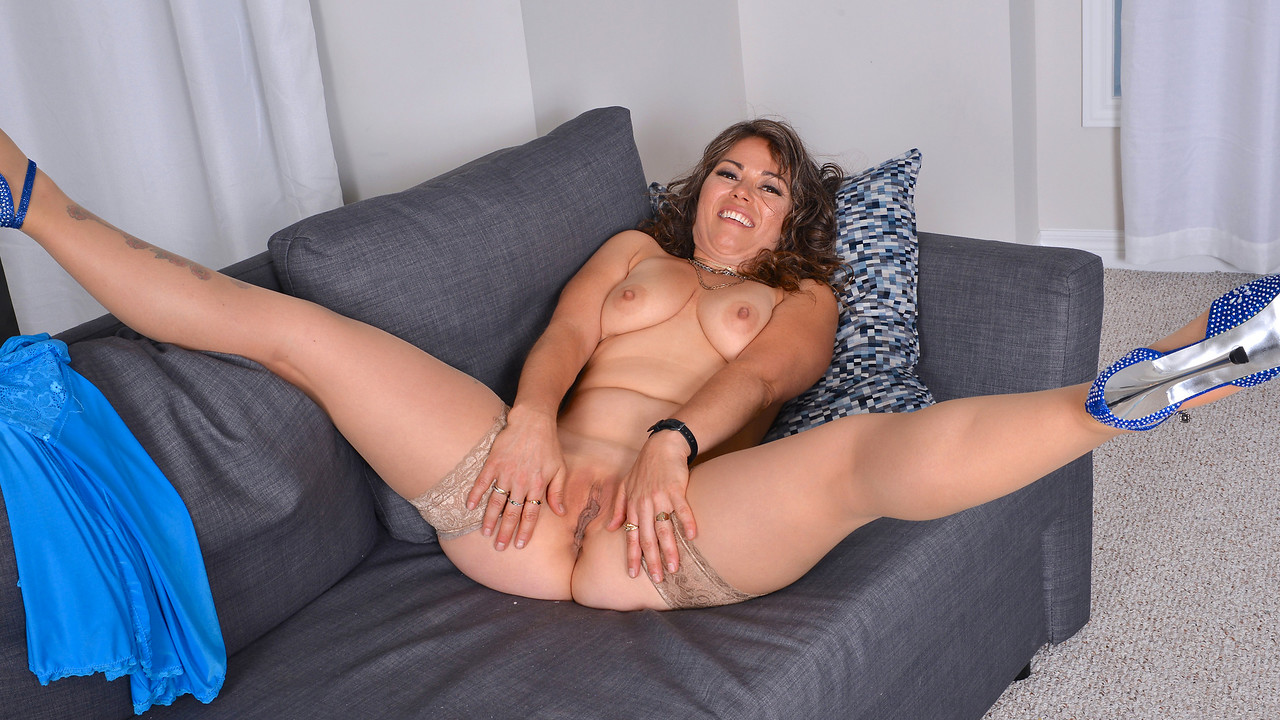 featuring Candy.
Added On:
Sep 30, 2020
Description:
We just can't get enough of sweet Candy and her lovely boobs and big smiles! This horny mama can't wait to get out of that dress and sink her fingers into that lush coochie. She's always wet and ready for a party in her cream filled pussy, so hurry up and give her what she's begging for!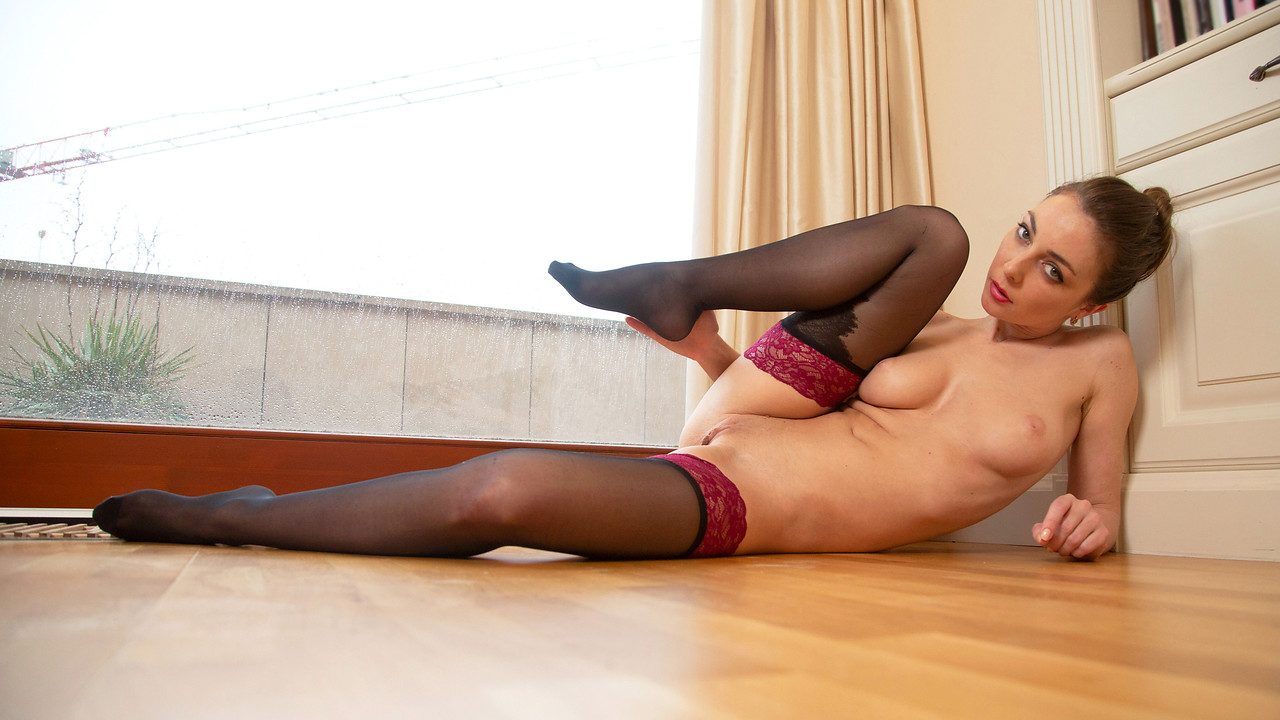 featuring Anastasia Ocean.
Added On:
Sep 29, 2020
Description:
Lovely Anastasia Ocean can't wait to show off her new lingerie getup. The way that lace clings to her curves, you'll be itching to tear it all off. She's happy to show off, from tits to twat. Enjoy the show as she peels her underthings off until she's down to just her stockings and eager for your touch.
How a busty MILF found excitement
It's a big world out there, but you've never seen another 50something like Robin Pachino. Besides being mega hot with perfect tits, Robbin also likes to knit…and she also has a kinky sex dungeon in her backyard. Watch in disbelief as this fine MILF sticks a replica of a wolf's cock in her wet twat and makes the most original, orgasmic sounds we've ever heard, at least in this galaxy.
"My entire body is a pleasure center," she said. "My ex-husband says I'm a slut. I tell him he's an asshole for losing the best piece of ass he'll ever have. Eat your heart out, baby! My old job was boring. My marriage was boring. My life was boring."
It's not boring anymore.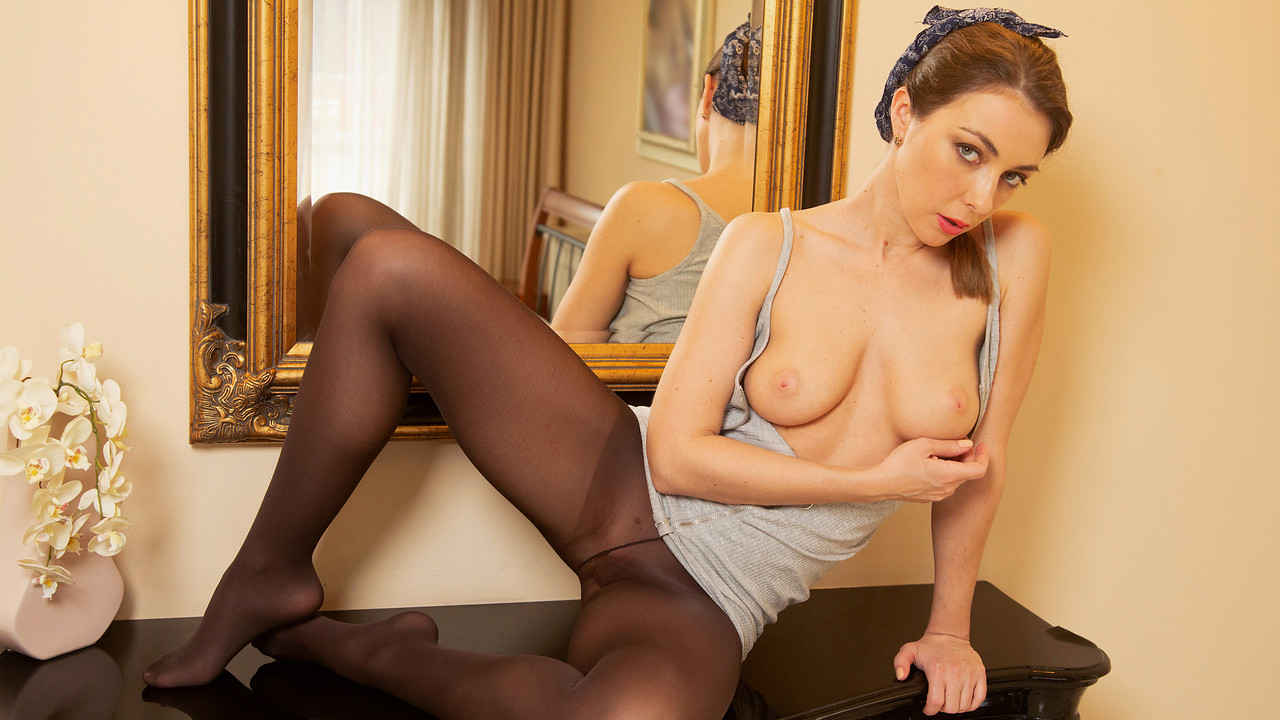 featuring Anastasia Ocean.
Added On:
Sep 27, 2020
Description:
Oh no, Anastasia Ocean has torn her tights. What is a hot mom to do? Obviously she needs to get naked besides those and spend plenty of time hefting those firm tits and pinching her nips. By the time she moves on to fingering that creamy twat, she's nice and ready to cum.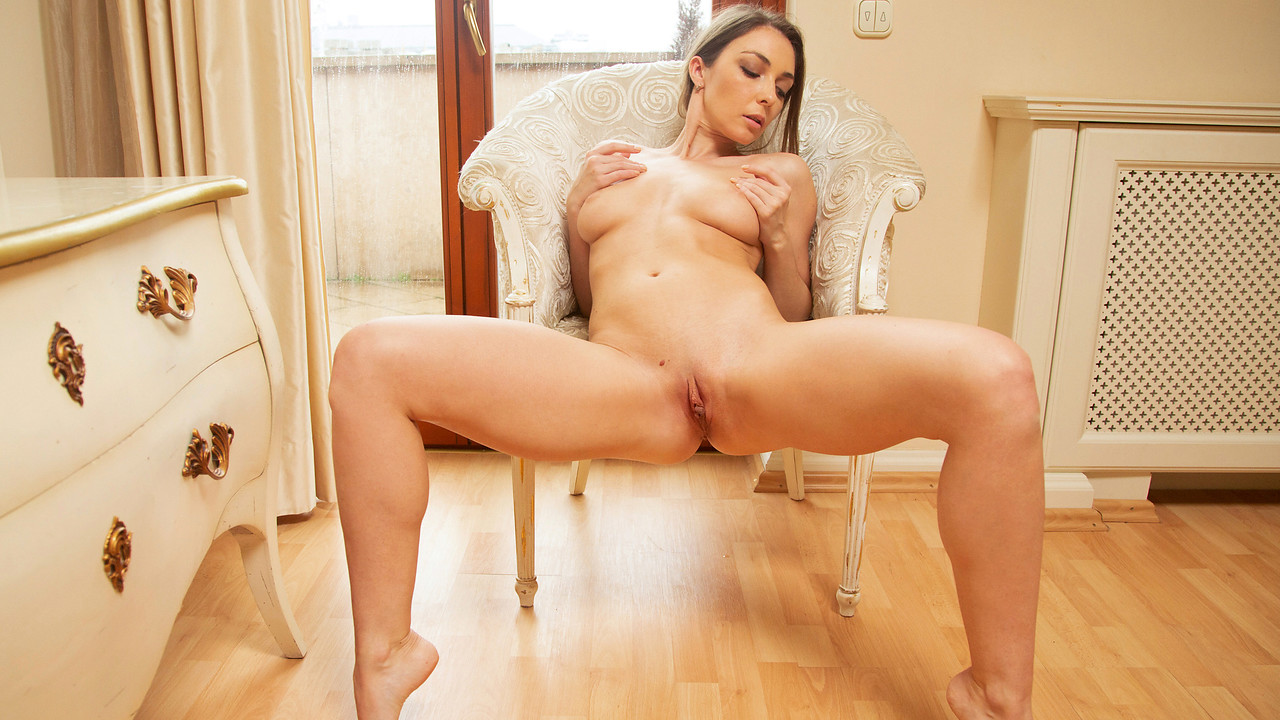 featuring Anastasia Ocean.
Added On:
Sep 25, 2020
Description:
Looking fine as fuck in the morning light, Anastasia Ocean shows off all her sexiest moves as she slowly strips. Her sleek body is lovely, with firm breasts, a slippery bald twat, and a secret smile that invites you to cum closer and fuck her just right. Let her fingers show you just how she likes it.
Bea Cummins, 66 in this scene and married, is sitting on a couch, hearing about her options for retirement. But Bea isn't interested in hearing about retirement plans. That's boring as shit. And you'd think this guy would notice that she's sitting there with her tits practically hanging out of her dress and stroking his leg. On one hand, Bea looks so respectable, so normal. On the other hand, you know she wants it.
So the guy is going on about the "growth" potential of her plan, and she's more interested in the growth of his cock and how it might benefit her horny pussy. She starts stroking herself, then asks, "Are you sure that's the best deal?" Yeah, he is, but Bea doesn't want to talk about economics right now. So she takes out her tits, and finally, the dude gets the idea, and that's when the real growth in his pants begins, and Bea helps it along by sucking his dick.
Bea is from Kentucky, she works in sales and marketing with her second husband (the first was a complete asshole who didn't allow Bea the sexual freedom she needed) and fucks around with her hubby's complete blessing.
"I love the way I look now," Bea said. "I'm proud of what I've got, and I don't mind showing it."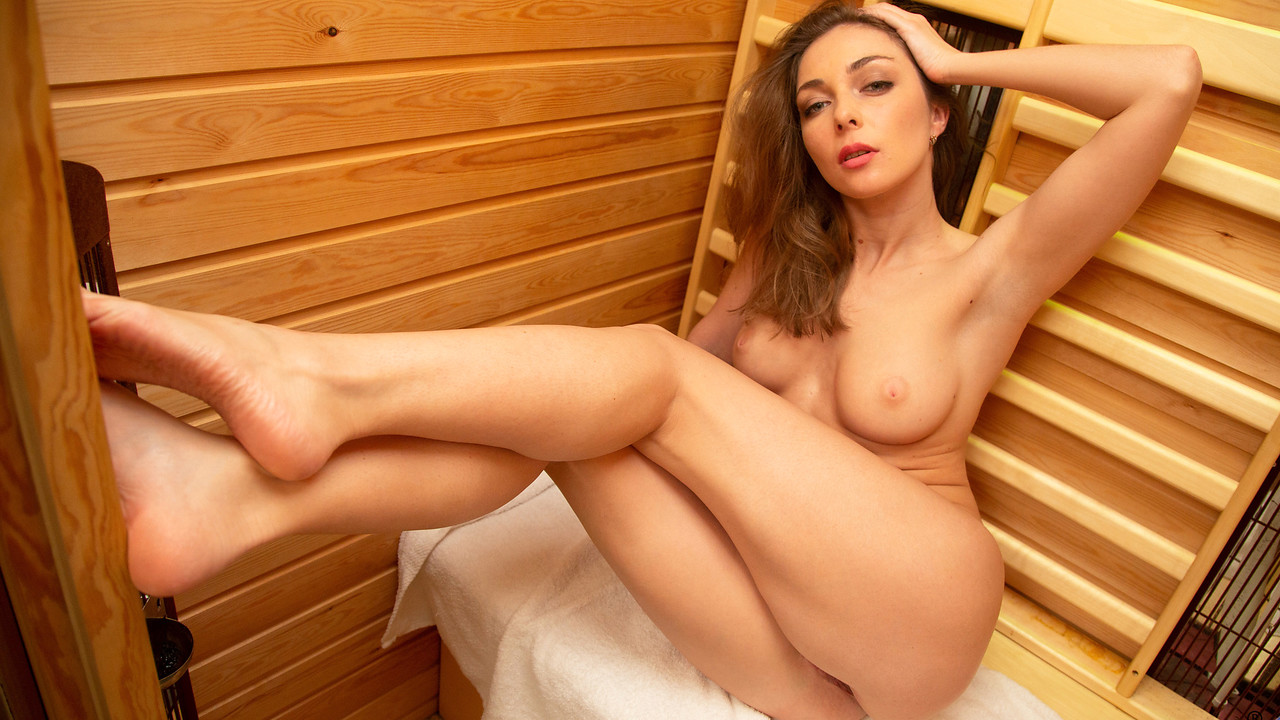 featuring Anastasia Ocean.
Added On:
Sep 23, 2020
Description:
It's sauna time for Anastasia Ocean, who can't wait to feel the warm air on her sleek bod. This lovely mommy enjoys caressing herself in the heat. As she works up a sweat, she slips her hands across her firm tits, thumbs her nipples to hardness, and gets herself hot and bothered for a good time.
featuring Lira Red.
Added On:
Sep 22, 2020
Description:
Smoking hot milf Lira Red is ready for action in her red lingerie and sheer stockings. The Russian mama teases us with peeks at her shaved cooch before she finally lets us see the incredible areolas on her firm boobs. Watch as she takes you on a tour of all her assets with her talented hands.
featuring Lira Red.
Added On:
Sep 20, 2020
Description:
Lovely mommy Lira Red is always looking for an excuse to put her hands all over her full tits. Her areolas are stunningly large, acting as a landing pad for your hands and mouth. Keep watching to enjoy the shaved delight of this hot housewife's meaty twat as she strips for you!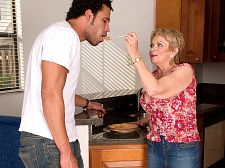 Lin Boyde is a horny 62-year-old divorcee. She's standing out on her balcony, watching her new neighbor move in, and getting hornier by the minute. The sweatier he gets, the wetter her pussy becomes.
"I have to check this out a little bit more," Lin says to herself. "It looks like that's his last load."
Well, maybe for now it is, but Lin has some plans for his next load.
An hour later, Lin knocks on his door with a baked apple pie. She's welcoming him to the neighborhood. Isn't that nice? He seems to be really busy (the dude apparently doesn't notice that Lin is ready to pull his pants off), and Lin talks her way inside. She feeds him the pie. He tries to get rid of her. She feeds him some more pie. He tries to get rid of her. She feeds him some more pie and drops a piece on the floor. She bends over to pick it up, and on her way back up, she stops at his crotch and pulls his cock out of his pants.
At this point, he stops trying to get rid of her.
"I'm always ready for sex," Lin told us. "And I thinking fucking a new neighbor would be the perfect way to welcome him to the neighborhood."
Blow job, ball-sucking, pussy-fucking…it's all here. We have the feeling this guy's gonna love his new home.
"What's the kinkiest thing I've ever done?" asked 62-year-old swinger Lin Boyde. "It was in a swingers' club."
Tell us more, Lin!
"My guy and I had sex in front of a crowd of people," she said. "It was funny because even though we were in a swingers' club, we weren't in the part of the club where people usually have sex, so people were watching us and cheering us on. When he came on my face, I swear it was the most cum I've ever seen. And I guess some of the guys must have been masturbating while watching us because two of them walked over and came on my chest when we were finished."
They were uninvited, but Lin didn't mind.
"When I get horny and want to fuck, I'm not always looking for a gentleman," she said. "Like I said before, I love flowers, but given the choice between a man with flowers and a man with a hard cock, I'll take the cock."
But why choose, Lin? You can have both!
"I became a slut when I turned 50," said Robin Pachino, a 51-year-old fuck-film star.
Slut? We think she's being too hard on herself.
"What else would you call a woman who, out of the blue at age 50, decides to start fucking strangers in front of the camera? I know what my ex-husband and my children would call me if they knew. They'd say I became a slut. Okay. I'm proud of it."
We asked Robin why she got into porn, and she said, "Because I wanted to get fucked by young studs. Because I thought it was the best way to enjoy anal sex. Because my life was boring and I needed some excitement."
She's getting lots.
"I love the way you guys tried to glam me up. It didn't work. I'm not glamorous. I'm bad!"