Monthly Archives:
November 2020
Big-boobed 43-year-old Houston is given a little love tap to awaken her from an afternoon slumber. But it doesn't take much to get this busty MILF going. She's just a big ball of sexual energy, and, as she told us, "I always wake up horny."
Houston sheds her blanket, one of her tits falls out and she begins arousing her pussy with her hand. Her lips are ready, moistening in front of your eyes, begging to be filled with some cock.
"You want to fuck me?" she purrs, slapping her pussy before ramming a big, studded dildo in there from every angle. Her gaping hole swallows it and juices ooze from all sides as she cums while watching you jack off.
So, which do you like better, guys: Houston's tits or her pussy. Tough choice. But you don't have to choose. You can have both.
Anorei Collins: Huge Boobs For Hard Cock
Super-plumper Anorei Collins once sprayed the XL Girls set with breast milk in a scene that became a classic. With sixty pounds of boob flesh stuffed in her giant bras, Anorei is in a fantasy-girl zone of her own.
Hanging out with Christian X, Anorei feels his bulge and her eyes light up. Already moaning before she even sees his meat rod, she wants to know how much he's packing. Always happy to accommodate a sexy girl, Christian takes his cock out. Anorei puts it in her hand to feel and squeeze it first.
Pulling out a measuring tape, Anorei is ready to confirm his length. His dick measures up just the way she likes it. Dropping her top, Anorei slowly tongue-worships his cock. Her lip service is five-star. Christian holds her hair and pulls her face in closer.
Anorei's tits rest on her knees as she eats his meat. Fucking her giant tits is next. She engulfs his cock, wrapping her massive mams around the shaft and sucking it at the same time. Now they're ready to fuck hard and Anorei is ready to get her pussy stretched by deep thrusting.
Puma Swede and Carly Parker have a no-nonsense approach to sex. Everything goes! They don't hold back. The interesting thing about Puma is that when she started out nude modeling, she only went topless and wouldn't even show her bottom half. Then she went all the way like a fucking tornado, and she's still going strong. As for Carly, she started doing porn from the start. Put these two together and you have a boob-nado on your hands.
This is a P.O.V. scene which makes it even better because you are the guy. The scene moves at 100 miles per hour. It's your dick in their gripping pussies and wet throats. After the girls frantically ravish each other like crazy sex maniacs with kissing, pussy licking and toy fucking, they are fucked hard by the stud in the all-time #1 male fantasy: two girls and one guy.
They share your cock between their lips, smiling and staring at you. They each take turns jamming your cock into their sweet holes in different positions. They talk dirty and filthy like whores, spitting and screaming dirty words. The sounds of wild sex fill the room. And when you finally blast them with your jizz after fucking them like a drill, their moans and cries get even louder. Covered in your cum, the girls kiss. What a pair.
Poppy the plump blonde sucks on her toy but there will be no need for it because Neeo races over to her to replace the toy with his rock-hard dick. Dominating his female sex partners is Neeo's rep, and he gives the compliant, man-worshiping Poppy the full male-control treatment. No romance for Poppy here. This guy doesn't play the reluctant fucker in his scenes like some male porn stars.
Neeo fucks her huge tits with ramming speed, holding Poppy by the head. Feeding her cock, he pulls her head in closer so as much dick as she can take goes down her throat. It's down and dirty. Raw sex, nasty and sweaty.
Neeo takes Poppy's toy and puts it in her mouth and pussy while he tit-fucks her hard. When he's had his dick sucked and boob-banged to his satisfaction, he mounts the thick blonde and fucks her brains out. Poppy's met the boss and watches as he pops his nut on her big, fat hooters.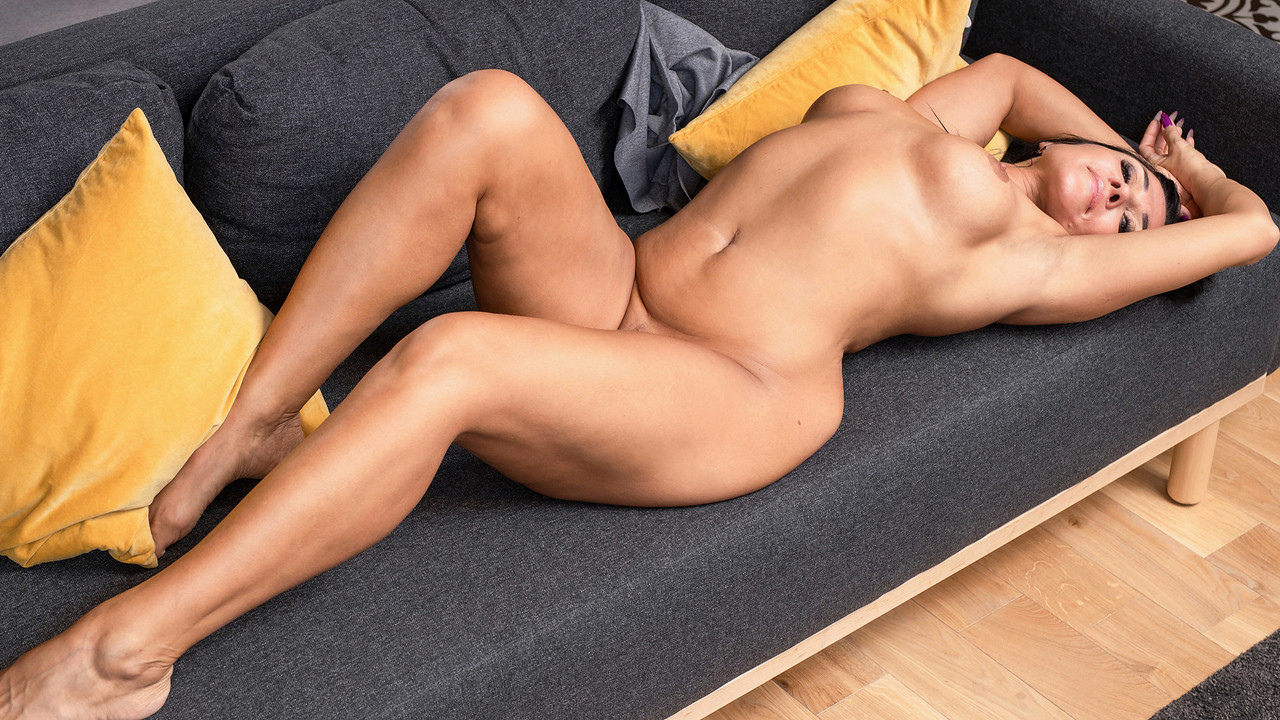 featuring Stefania.
Added On:
Nov 29, 2020
Description:
Do you like the way the sheer blouse Stefania is sporting lets you see right through to her nipples? She likes that, too. This horny mama is locked and loaded for a good time as she slips her hand into her thong to feel how wet her cunt is and then gets naked for party time.
Andi Peacock: Sexy Stunner Dips & Strips
Andi Peacock shows off her sexy curves in a bikini and goes for a dip in her pool. That doesn't cool down this chesty charmer's hot body one bit. She plays with her big tits and tight pussy at poolside, then goes indoors to her bedroom for some toy fucking. A guy can get his rocks off very easily looking at eye candy like Andi.
Andi used to work at a hair salon. Now she shoots videos and photos and came our way through her husband, a route that models such as Jasmine Jones, Nikki Cars and other bodacious babes have taken.
Andi's hobbies are roller skating, movies and baking. "I did play roller derby for a few years. I watch baseball and football. My favorite team is the Chicago White Sox. I don't workout but I like to skate or take walks. One day, I want to travel to Europe and visit Greece, Germany and Italy."
Andi Peacock: that super-hot woman-next-door we all want to live near.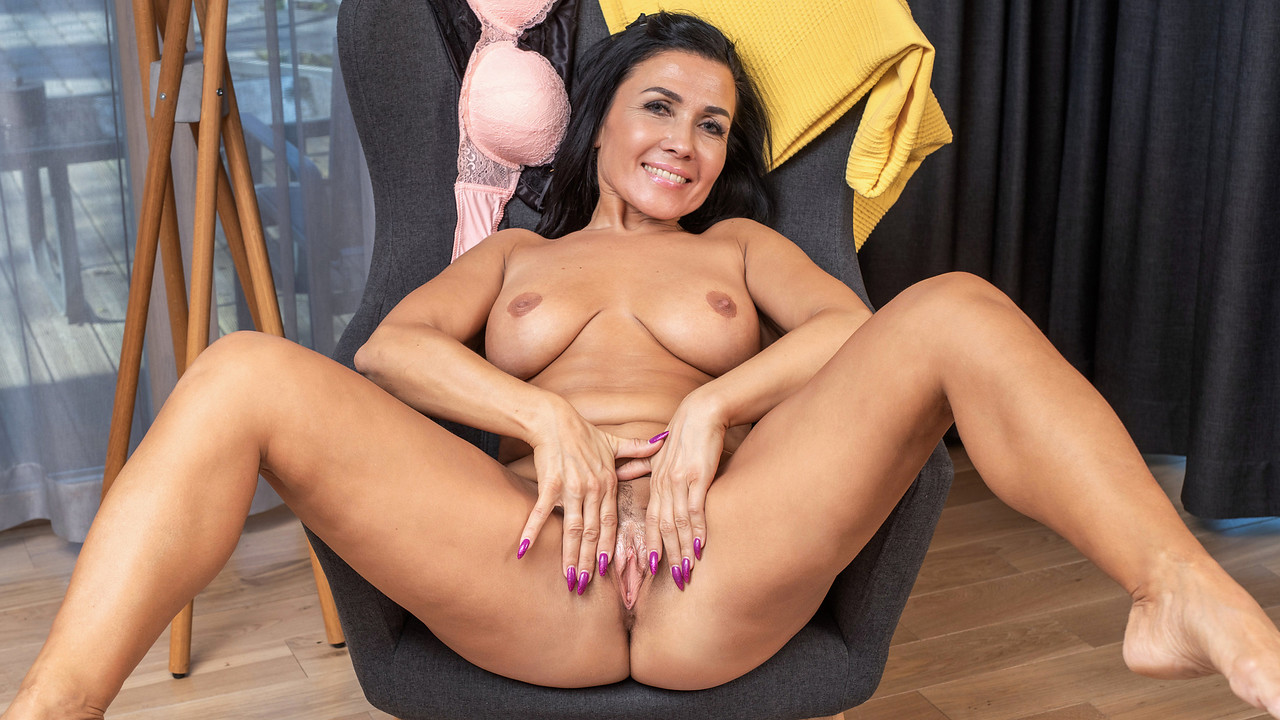 featuring Stefania.
Added On:
Nov 27, 2020
Description:
Stefania has plenty of admirers, and it's no surprise with her voluptuous curves and her fuck me attitude. Look how incredible she looks in a robe and lingerie, and then enjoy the show as she peels those off. Once she's nude, she goes to work making her nipples hard and her pussy cream.
Aileen Ghettman talked to SCORE about her life as a dominatrix and all-around ballbuster. She certainly deserves the title Ballbuster #1. While we're not really interested in cock and ball torture–this is SCORE not GORE–we were very interested in seeing Aileen get fucked nice and hard. And that she did in the DVD movie Boob Science.
Here's the backstory to this scene from Boob Science. Two geeks, Dexter and Sheldon, couldn't get fucked in a house full of drunk whores. When Sheldon gets a bad rejection from Eva Notty, they turn to boob science. Dexter creates a computer program that explosively brings a SCORE fantasy girl to life. Her name is Mandy (played by Daphne Rosen), and she has a lot of work to do to get the boys some tits, pussy and ass. In this scene, Banging The Boss, Mandy magically arranges for Dexter, a bumbling delivery boy, to drill his fire-breathing bitch of a boss Aileen, a woman who could melt steel with a look.
Dressed in a hottie business suit that can't conceal her fantastic curves, Aileen finds herself ordering Dexter to finger her pussyhole. She doesn't know why. All she knows is that she needs cock, bad. This was Aileen's first XXX boy-girl and she really took to porn like she's been doing it for years.
Every company should have a front office hottie like Elle Flynn. The problem with this suggestion would be the endless parade of salesmen, delivery guys and repairmen, not to mention co-workers, all hanging out by her desk waiting for her to bend over or adjust her bra.
You've seen Elle shake 'em up real good when she talked about her job back home. And check out that spankable ass and her shapely legs. Having them wrapped around your neck would be a nice way to spend an afternoon. This knock-out photo set shows every inch of her hotness.
It was a happy hooter day when 36DDD-cupper Elle decided to accept an offer from SCORELAND and join The Big Show. Most don't start off with a bang like Elle did. "I love my tits," Elle said in a comment that brought tears to our eyes. "They're mine. I made them. I didn't buy them. I just love my tits and I want to spread the joy around."
How much cock can Summeran's pussy take?
"I've had most of my fantasies fulfilled, but my true fantasies are renewed when I'm helping someone else fulfill their fantasy," said 60-year-old Summeran Winters, a divorcee from Colorado who now lives in Wyoming. "I am as old as I feel and as young as I look, and I just want to have fun. I have some of my best times when I'm having sex in front of a camera."
Summeran teases us in vintage lingerie, including a red bullet bra, stockings and a garter belt. She pulls her panties aside to give us a pussy show, telling us, "I'm so horny. I want a big cock inside my pussy. I'm ready for hot-blooded sex."
She's a classic and classy blonde with big tits and a pussy that can take a pounding.
"I'll give up anything if the chemistry between me and a guy is right," she said.
As you're about to see, in this scene, the chemistry is very right.
A Big Bang For A Horny Brit Babe
Local stud Steve Q. has laid the wood to a number of super-hot XL chicks so he was offered the honor of showing Sarah around Prague and taking her shopping. When they get back, Steve is wiped out. So would any guy who has to go shopping with a girl.
But Sarah won't take that lying down. She will take lying down, however. The crew is waiting to film and Sarah wants to get shagged. Sarah's a naughty minx and likes a lot of sex. So she teases Steve, dangling her boobs in his face and rubbing his junk. That's like smelling salts to our man Steve and he revives to fuck Sarah's tits and face, eat out her British box and prong her pink hole. Holding her hips, Steve rams like a locomotive into Sarah who is ass up, face down.
"I love giving blow jobs," says Sarah. "I could do it all day. I love having my pussy licked and Steve did it quite well." He aims to please, shopping or no shopping. Sarah did go home with a smile on her face.
Fudgepackin' With Claire Dames
Claire Dames isn't exactly a brainiac, but she does have some fairly good ideas about how she should deal with having her application for college denied by the admissions office. You see, a girl like Claire isn't what you would call book smart, but she has a hell of a street education and she is savvy enough to hustle her way past most of her obstacles. So what does this busty cutie do when she gets denied admission? She goes right down to the admissions office and admits the director of admissions into her tight pussy, of course. She knows she didn't win him over on paper, but she tries her hardest to win him over on his desk. And with all the pussy-popping, dick-riding and blow job-giving that she does in just a few minutes, chesty Claire proves herself and gets accepted. Or should we say, Ass-cepted? Proof positive that it isn't who you know that will get you somewhere, but rather, who you do.