Monthly Archives:
December 2020
Forty-eight years with one man…and now this!
This is it: Joanne Price's first on-camera sex video! This is the first time Joanne has had sex with someone other than her husband in 48 years.
The scene opens with 64-year-old Joanne sticking her voluptuous butt into the camera then sucking Juan's cock. It continues with Joanne getting fucked hard and enjoying every thrust of not-her-hubby's man-meat.
"Oh, give me that cock!" Joanne says. "Oh, that's good cock. Great cock!"
The scene ends with Juan shooting his load all over Joanne's face and Joanne rubbing it in.
Something tells us she's not going to wait another 48 years to fuck someone other than her hubby.
Joanne used to be a nurse and now works part-time at a motel and a tanning salon. She's not a swinger or a nudist. She's never been a dancer. She has never modeled at all.
"My husband and I bought a magazine and saw an ad for models," she said. "And my husband said, 'Let's take some pictures and send them.'"
Joanne and her husband have been reading 40Something and Voluptuous magazines for three years. They watch a lot of porn together, so she knows what's supposed to go on in a sex video.
"I didn't think this would happen," Joanne said.
It happened. And then it happened again.
38DDD-cupper Dani Loves To Get Boned
"I love it when a man takes control, tells me what to do, bends me over and spanks me," said Dani Moore who boasts 47-inches of tits and wears a 38DDD bra.
A friend encouraged Dani to apply to The SCORE Group. She sent in some snaps after reading BeASCOREModel.com.
Dani was not a swinger and she's not a nudist. She was curious about XLGirls.com. Her friend knew all about us and believed her huge tits would help get her through the door.
Dani got the right cock-man here since she says she likes rough sex. Carlos holds her by the hair, pinches her nipples, slaps her butt-cheeks and gives her a manhandling as he feeds her cock and plows her in doggie, missionary and sideways. After fucking Dani's big boobs, Carlos drains his balls on them. Dani wipes his cum off her sticky tits with her fingers, sticks them in her mouth and licks up the nut-cream, a contented sex-kitten.
"I like hard fucking. That's what Carlos gave me. I like to be restrained and taken advantage of. I think I am sexually passive and need controlling men in bed."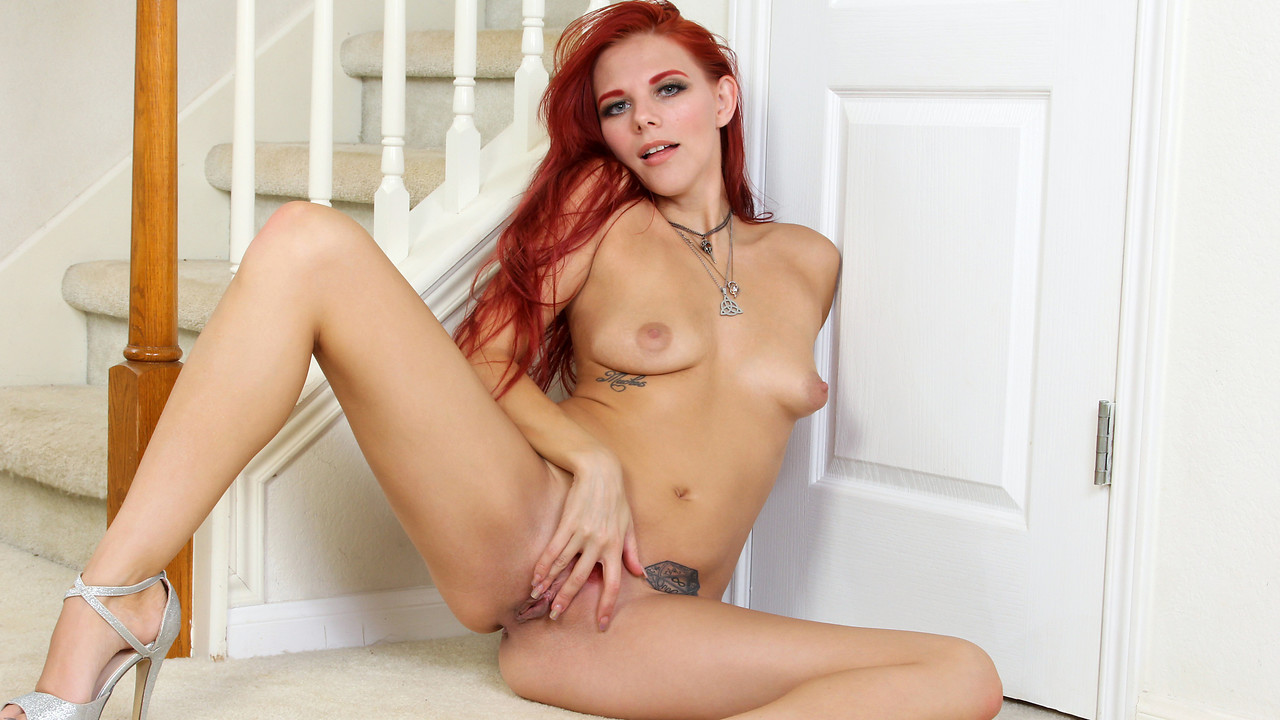 featuring Devyn Lux.
Added On:
Dec 30, 2020
Description:
Devyn Lux is a lovely housewife who just can't wait to meet you. She is so fucking wet at the idea of stripping down in front of our cameras. Let this lovely hottie show you all her sexy secrets from her full titties to her red twat that's ready for your touch.
"You want to get all oily with me?" Kamryn Monroe says. "Or you can put your face between my tits while I play with them."
We'll take heavy-handed helpings of both of those options, Kamryn. We don't take our plumpers a la carte here at XLGirls.com. We want the whole delicious bundle all at once. And Kamryn gives it to us.
Off screen, one of our crew squirts this lovely dish with oil while she plays with herself. She's playing with her tits, rubbing her clit, slowly pushing herself to an orgasm. And we have a perfect view of it all. This is one of those scenes that reminds us why we love plumpers so much.
Hire A Hooker When The Wife's Away
This man is horny and he does not want to jack. He wants pussy. He wants sex with no strings. No dinner dates, no gifts, no dating. Fuck that shit. He wants a chick who has a tight and talented cunt and big tits that swing around when he's screwing her. A chick who will come over after a phone call and will take his cock and make him cum and then leave quietly with some cash in her purse for a job well done.
This man, who happens to be a cheating husband, needs a professional who will do what he says and fuck and suck his cock the way he wants it. The way he wants it, when he wants it. Someone who will not give him any lip except the lips over his stiff dick. A stacked and great looking girl. Young and fresh with a tight body. He needs a hooker with hooters. A call-a-slut who will spank her ass when you fuck her from behind.
He needs Chavon Taylor. Cuckolding wives, beware. This is the girl husbands want to fuck when they are "visiting their sister" or are "out of town on business." This is the girl husbands think of when they shoot their loads fucking their wives.
The cheating bastard is already in bed and waiting when Chavon enters the house. She is wearing what looks like a swimsuit and clear stripper heels. Chavon peels out of her suit, leaving her whore shoes on. The sight of her sucking on her trick's cock while in a doggie pose is tremendous, like a dirty mens' magazine centerfold come to life. What a mouth on this girl. She goes down deep and holds. She gags. She drools. Other girls should study Chavon's playbook.
And then she takes his dick deep inside her honey trap for an epic fuck. Time and money well spent for this dirty, rotten cheating husband. He'll be banging Chavon again one afternoon unless his wife notices the bank statements are funny-looking.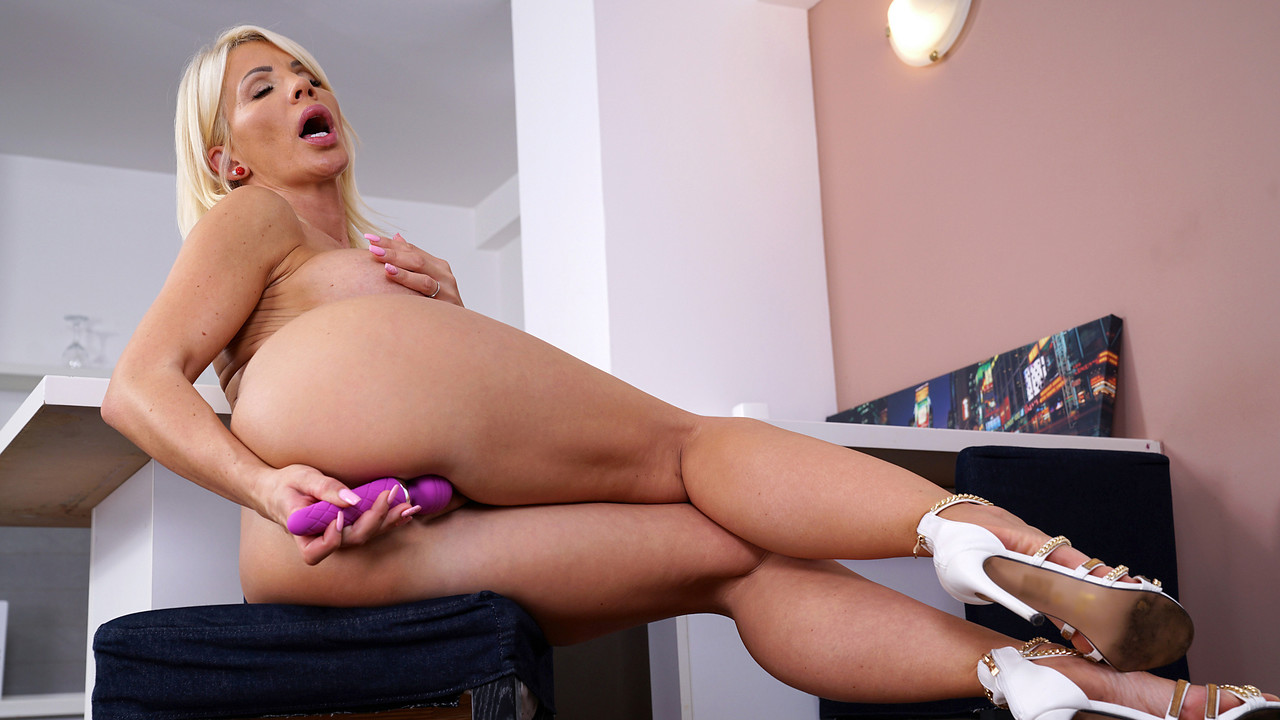 featuring Tiffany Rousso.
Added On:
Dec 29, 2020
Description:
Look at the way mature big booty babe Tiffany Rousso fills out her shorts and crop top. This busty mommy has the biggest tits and the horniest sex drive. Watch this horny stunner press a vibrator to her clit with one hand while the other pinches her nipples and squeezes those huge jugs.
Tabatha Jordan: The Anal Cum-back
The veteran boobhounds at The SCORE Group couldn't believe it when this slinky, mature blonde reconnected to make an interracial anal creampie comeback. Tabatha Jordan, formerly Haley Hills at SCORE 20 years ago, had been a very busy exotic dancer and porn star.
Tabatha was in SCORE magazine five times, was the winner of the Newcomer of the Year contest for 1998, did a girl-girl with Brittany Love, a hardcore video in the first of the SCORE Xtra series and was invited to attend Boob Cruise 2000.
Tabatha's last SCORE shoot was at the end of 2000. After that, she closed her fan club and website, retired to raise a family, go back to school and start a business, so we thought that was the end of it.
This scene with John Long is proof again that retirement is rarely totally permanent.
As women get older, they learn to use their time better. For example, a young chick might spend an hour every day working out and another half hour or so satisfying her pussy. Total time spent: 90 minutes. But an experienced, mature woman like 47-year-old Desi knows how to do both at once.
"I work out every day and I play with my pussy every day," she said. "Working out always gets me horny. It results in a lot of built-up sexual energy. Besides, I've heard that cumming burns calories, too."
Energetic cumming burns calories. Desi's good at that.
Patricia Gold: Wild & Crazy Fucking
"Tell me what to do and I will do it," Patricia Gold said the first time she arrived at the XLGirls.com studio in Europe. That's the spirit.
"I have done many things in my life before but my favorite now is modeling and making videos with hot guys. Now I am spoiled for regular men. I like men who are very long and thick."
Porn changed Patricia's opinion.
"What makes sex so different for me when I make a video? These crazy guys. They are sex-crazy. I did not meet guys like this when I was younger. I never lived like this before. Now I think about those guys so much, I dream about sex with them."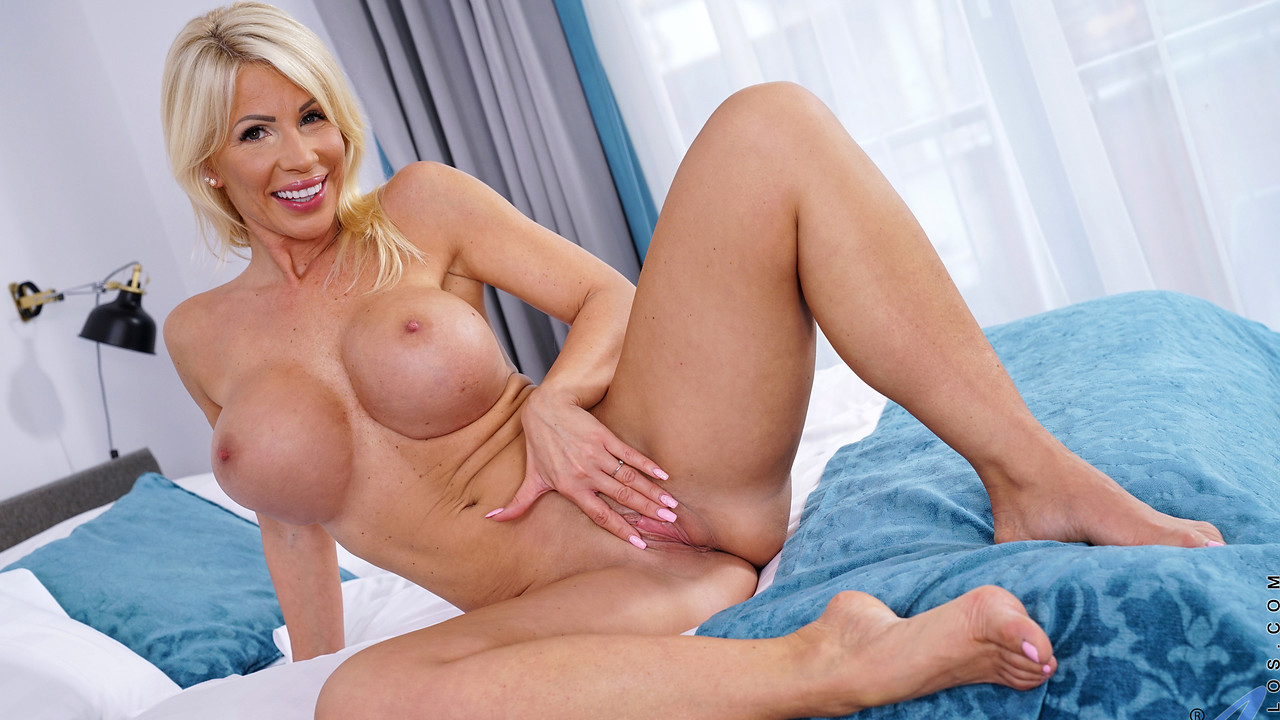 featuring Tiffany Rousso.
Added On:
Dec 27, 2020
Description:
Hot mommy Tiffany Rousso is all ready for a good time. This bigtit European mommy loves wearing secret lingerie and then stripping out of it slowly as she takes the time to pop her big titties out and play with those before moving lower. She can't wait to shove her fingers into her tight cooch!
Every man into tits and pussy has his go-to fantasy girl. There's the hot maid, usually in a little sexy French maid costume. There's the nurse who can do whatever she wants to do to you. There's the cop, the teacher, the businesswoman, the waitress, the schoolgirl, the store clerk.
And then there's the cheerleader as enacted by Veronica Rayne in "Gimme An F." Cheerleaders are wet dream queens. If this is your favorite F-Girl, she has been in your brain for a very long time.
You're the jock with a hard cock. Veronica is the professional sports cheerleader. You know the type. You see them on television. They work for pro basketball and football teams and dance at the home games. They have a regular job and cheer and dance part-time. They're older than the college pom-pom girls. Their average age is 25 but some have been as old as 42 years old. They are all in excellent shape, flexible, limber and energetic with tight pussies and assholes. They don't make a lot of money cheerleading, but for Veronica, sucking the players' cocks and getting fucked and jizzed on is enough reward for her.
Veronica is on her knees sucking you off after the big game. She milks your skin flute with her big tits, savoring your male power. Hard dicks make her pussy wet. So wet she has to mount your cock and ride until her brains are fucked out. Then you can jizz her. That will cool her off until next week's game.
Ivanna Lace at XLGirls.com: Every Day Is A Holiday With Ivanna
Ivanna Lace relaxes on her terrace, enjoying the view while you enjoy the view of Ivanna. The sight of Ivanna is more spectacular than the view of any city's skyline.
The voluptuously blessed beauty goes inside to her bedroom to give herself the gift of an orgasm by playing with her big, sensitive boobs, vibrating her shaved, wet pussy and pleasurizing her ass with another toy. She leaves the toy in her butthole as she thrusts her vibrator in and out.
Ivanna hears and reads loads of compliments and pick-up lines. "Your smile is so beautiful, I forgot where I need to go," a guy said to Ivanna, hoping to score points with her. She enjoys the attention in public when it's done in a gentlemanly way. When she was a student, her male classmates buzzed around her like bees on a flower.
"My big breasts always draw attention," Ivanna said. "I can wear anything but I prefer to wear tops in public that expose my cleavage because I am proud of my body. People always ask me if I am a model."