Monthly Archives:
January 2021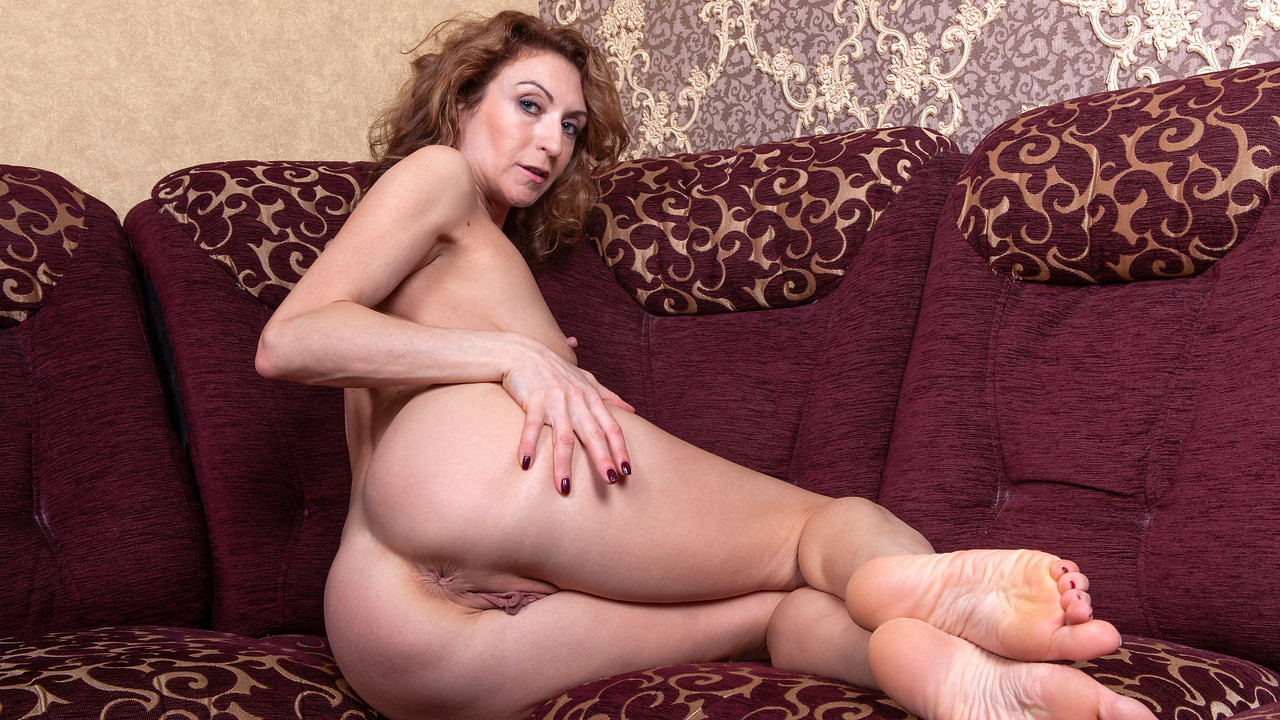 featuring Dafna May.
Added On:
Jan 31, 2021
Description:
What would you do to get a snap of Dafna May showing off her bald snatch in just some fishnet stockings? This hot housewife is always up for a good time as long as it means she gets to cum. Stripping slowly, she cups her breasts, thumbs her big nipples, and runs her fingers down her slit.
Cameron Skye: Bikini Busting & Banging at XL Girls
The plan was for you to help Cameron Skye pick out a bikini to wear today. That doesn't go entirely to plan but works out even better. Cameron's swimsuits are placed on the couch. Looking super-sexy in her sheer baby doll nightie, a big smile on her face, she walks into the living room where you're waiting to see her try on those bikinis.
Feed your need to watch Cameron model her tiny swimsuits. The bodacious, cheerful blonde can see in your eyes that you need some hot, afternoon action. She kneels to give you a hands-free blow job with lots of eye contact that makes you as hard as a rock. Cameron has a pretty mouth and cock-sucking lips.
Squeezing your dick between her heavy tits, Cameron wants you to fuck them good. She stands to take off her bikini and spreads her legs wide so you can take possession of her golden-haired pussy and pound her the way you thought of pounding her when she was putting on her bikinis for you.
The harder you shove your cock into Cameron, the more she likes it and the more her big boobs jiggle and shake. When the pressure gets too high to hold back, she'll make you explode your load on her pretty face with her talented mouth and soft hands.
Ludwiga Von Tease: Is She Really A Busty Tease?
Czech pornstars Ludwiga Von Tease and Steve Q. get raunchy and sweaty in a breast-bouncing, pussy-pounding scene. It's also a balancing act because they do it on a chair from start to finish.
Voluptuous blonde Ludwiga is sticking a vibrator in her pussy as Steve watches from the side. He definitely likes Ludwiga because he gets stiff just watching the shapely, mature bra-buster. She puts his boner in her throat and stows away the vibrator the second he approaches her. Her slurping blow job leads to a lusty tit-fucking. An impressed Steve gives Ludwiga a pussy licking as repayment for her throat job.
Fucking in a chair can get tricky but Steve and Ludwiga have no problems having a balanced banging. They switch positions so Ludwiga can sit on him and bounce up and down, driving the cock in deeper into her well-fucked cunt and making her big knockers slap loudly against her chest. He name may be Von Tease but she is no tease and she was definitely grateful.
Mia Sweetheart: A Whole Lotta Boob Shakin' Going On
Mia Sweetheart knows how to dress her sexy and luscious body for maximum enjoyment, both hers and yours, and she loves to get totally naked. To start this show, she's picked out a hot pink number that clings to her curves like plastic wrap. After dressing her delectable body, twerking, boob shaking and toying soon follow. In the video, Mia teaches you how to talk to a girl in Romanian.
XLGirls: What's the best part of being a beautiful woman?
Mia: A girl can get away with a lot of things if she puts on an innocent puppy face, and a big cleavage always helps.
XLGirls: What's the best way to get on your good side?
Mia: Have a good sense of humor and beautiful eyes.
XLGirls: Is sex on the first date possible?
Mia: If I click well with the guy, yes, sex on the first date could happen. Why? Because life is too short not to enjoy the best things in life.
featuring Dafna May.
Added On:
Jan 29, 2021
Description:
Do you like seeing Dafna May decked out in a sheer robe and white lingerie? This hot milf loved all the attention her tight figure earned her the first time around, so she couldn't wait to come back and show off her puffy nipples and sleek bald cunt just for you.

Payton Preslee @ CuckoldSessions.com
It's Payton's Special day and she is doing it her way. The wedding plans are all set and she made sure some special guys were coming as well besides her little dicked husband. The Preacher is a big man in all ways and so is her witness Jon Jon. When it comes time for her Husband to Honor and Obey her he does it on his knees and is quickly shown how things will be from now on in this marriage. She pulls the Preacher over with his big cock and sucks it looking right into her husband's eyes and her Witness Jon Jon is quick to get his dick out as well. They take her right there in the church with her wedding dress around her waist still. Her Husband of course thought they would only do this in private but Payton wants Alex to know she is in charge from now on.




Visit CuckoldSessions.com – Tiny Dick Cuckolds And Their Black Cock Wives @ Cuckold Sesssions | Payton Preslee
Welcome to Madame G.'s House of Boobs. In this cathouse, you can find the bustiest pussycats in the city, all trained to purr, lick and mate on command. Madame G. herself greets you upon arrival and is more than happy to show you the merchandise. Somewhat of a taskmaster, she can get a little excited herself when the girls don't listen. So when Madame calls for a big boob whore lineup for a new client, the small-boobed girls best stay in the other room.
Today's client wants a whore with big tits, the biggest knockers he can coat in jizz. Madame shows him sexy Holly Halston first. Unfortunately, he wants natural boobs and even though Holly would be happy to open her talented anus to his dick all night, her lovely boobs are augmented so he passes. Next on the menu with natural boobs is Lavish Styles, a gorgeous babe but she doesn't have the extreme breast power the client wants. Last up is Alexis Silver, the beautiful, superbusty natural, an English girl with a non-stop ass. Well-known on both sides of the Atlantic for her extreme deep throat talent and tit-fucking skills. He chooses Alexis and they head off to the nearest available bedroom. The man has made a wise choice in this house of busty playgirls.
One look at Charlie Cooper's astonishing body and her stunningly huge, beautifully shaped jugs is all it takes.
Charlie is sexy and energetic at on-camera fucking. She watches XXX videos at home. We love knowing that models like to watch adult action. It deepens the connection. Charlie likes to watch interracial action with girls who have big boobs and big butts.
Asante starts off by creaming Charlie's knockout 38G knockers with moisturizer in preparation for him sliding his dick between her flesh-mountains. Then it's blow job and fuck time with Charlie. Lucky guy. Actually, luck had nothing to do with it.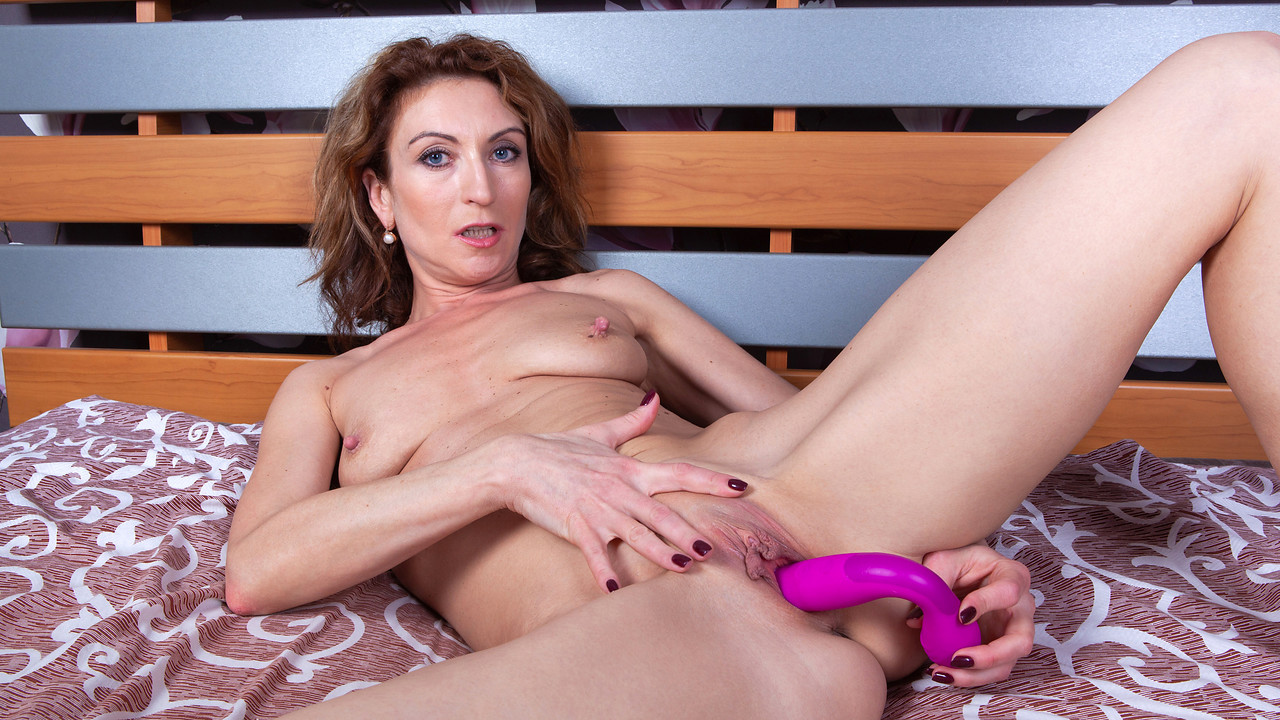 featuring Dafna May.
Added On:
Jan 27, 2021
Description:
We couldn't wait to bring stunning housewife Dafna May back. Dafna has returned with a little black dress and a need to make herself cum. Watch this hot mama disrobe as she shows off her firm titties and meaty bare twat on her way to a toy-fueled masturbation adventure.
Texan Billie Austin knows all about Southern hospitality. Her smile is genuine and warm as she invites us into her home.
"Welcome," she says, oozing bubbly Southern charm. "Come on in and see my home."
Who are we to say no to a girl who looks like Billie? Not with those curves, sexy tats and her 42H-cup tits pouring out of her over-matched purple tank top.
"I think I know why you're here," Billie says.
Billie boasts brains to go with her boobs and beauty.
"I think I'd like it if you watched me," she continues.
Billie slowly sheds her tank top and bra and begins to play with her boobs. She cups her left boob and sucks on her nipple, leaving behind a sexy lipstick ring on her areola. Soon, Billie is stroking her pussy while lustily groping her body and boobs, steadily pushing herself closer to an orgasm.
"Oh, I'm so wet," she moans after cumming. "That's just what I needed."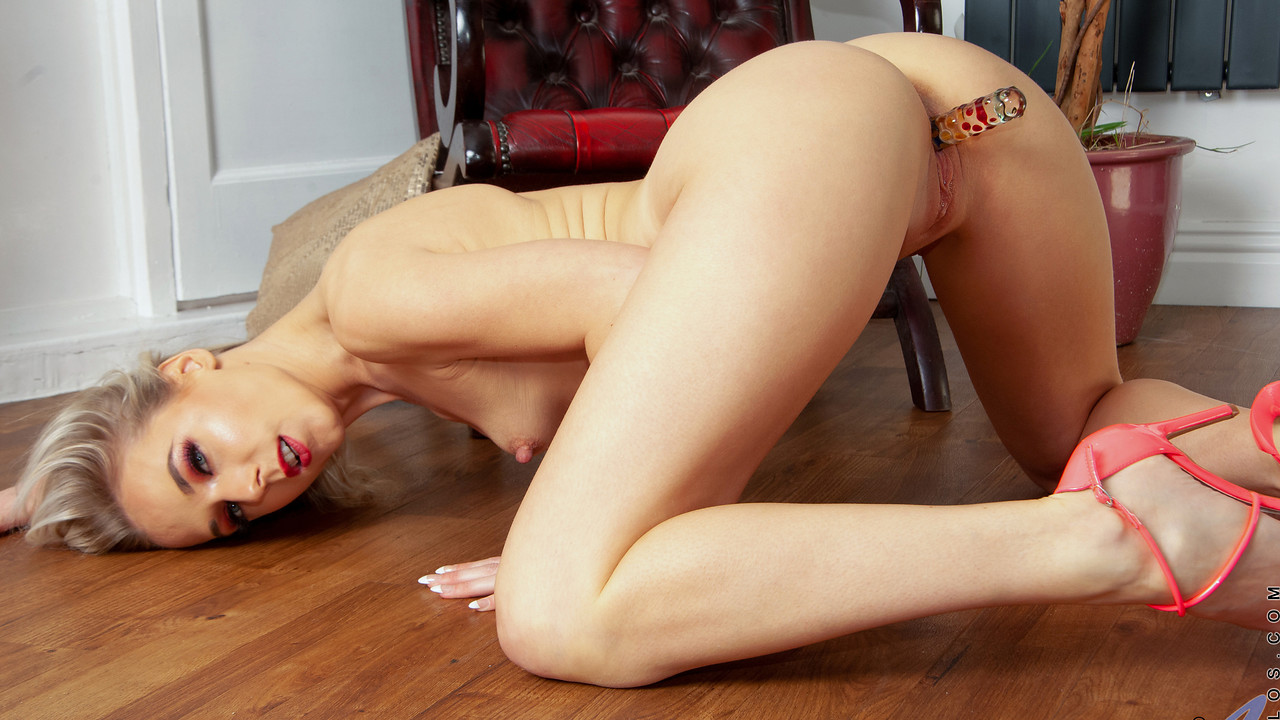 featuring Lucy Willow.
Added On:
Jan 26, 2021
Description:
Looking smokin' hot in a tight dress, Lucy Willow is a feast for the eyes. She's even hotter as she gets naked, flaunting those incredible breasts with their tight nipples and then her big ass and sleek bare twat. Once her thong comes off, this mommy grabs a dildo to ride to orgasm city.
We discovered Veronika in 2005. Back then, she was a blonde bra-buster who made a splash, then dropped out of sight for several years. Veronika did a few hot pictorials with studs and an equally hot video that was posted on SCOREVideos. Recently, Veronika came back to this big-boobed show-world as a redhead with a little more girl-flesh and bigger boobs. Beautiful, all-natural tits.
"My sex drive has only gotten stronger as I get older," Veronika told our staffers with the help of a translator. She speaks some English as you'll hear when Mr. Balls arrives to interview her in a mix of English and Czech before Veronika strips off completely and gets fucked totally nude. Even the heels come off. When she says she masturbates, he immediately asks her to show him how she does it.
"That's why I love making pictures and videos. I consider myself 100% sexually liberated and I'm happy that my country no longer has any stupid sex laws. I feel sorry for the women in many other countries. To make a living at doing what I love…is there anything better than that for me? I don't think so." He'll say anything to get laid anyway. Breast-men are the same all over the world despite the language and national differences.