Monthly Archives:
October 2021
Paola Zaguna: Nude On The Rocks
Paola Zaguna couldn't have found a more off-the-beaten trail to bare her very big boobs and pussy than this hidden area deep in the forest by a babbling brook. Paola is the real reason that babbling brooks babble. She found being outdoors at this location exciting for several, easy-to-guess reasons.
Known as "BigBoobsPaola, the Colombian 36H-cup bra-buster spends a lot of her time in the kitchen. "I like to cook and exercise a little bit," Paola said. Imagine Paola wearing an apron and nothing else while she prepares one of her hearty meals.
"I am a very sexual woman. I want to have sex every day. I want a man to suck on my boobs and play with them and fuck them for a long time. My favorite sex position is cowgirl facing my partner. For foreplay, I like to be masturbated with a sex toy."
Gia Costello: Just Wait Until Her Husband Gets Home
Gia Costello is straightening out the furniture, and with every move she makes, her heavy hooters fall out of her halter top. She jams her tits back in but they keep flying out every time she bends over.
Meanwhile, her new husband's son Nade is staring at Gia thinking filthy thoughts about her. He stays home all the time now watching every move she makes. On this day, his dad is away on business. Now's his chance to make a move on his hot new step-mom like the perv he is.
Watching Gia fluff the pillows where he's sitting, Nade thinks about Gia fluffing his cock with her talented lips. He leaps up like a crazy man and starts sucking her nipples. Gia's shocked at first, but she likes his aggressiveness, and his tit play makes her pussy wet. In a flash, his cock is out and in her mouth. She deepthroats him and turns around so he can strip her down and pound her juicy pussy.
About dick size, Gia told us "I will admit, I think it's relatively important! I would call myself spoiled as far as that goes. In real life, having boyfriends that are pretty well-endowed and my experiences filming with SCORE now. Perfect is a nice eight or nine inches with some thickness.
"I think all the porn pros I've been with thus far are exactly that–pros! They all know what they're doing and do it well! Regular guys can be good too, but they're either overconfident–like yeah, she loves this–or insecure and afraid to branch out and try new things! Sometimes. Not always."
Demmy Blaze & Her Big Blazing Balloons
Something's gonna pop when Demmy drops her top and it won't be her big balloons.
A balloon-bouncing top-popper wearing a sexy student costume is just what the dean of this college ordered.
Young Demmy was preparing for a career as a customs officer. Then she walked into a famous bra and lingerie shop called Brazerie. This chain store in Ukraine specializes in bras and swimsuits for women with breasts in the D- to M-cup range.
"I came to the Brazerie shop to buy some nice lingerie for myself. That day, the boss of the shop was there and she was a very communicative lady. I told her that I have a hobby of taking photos and showed her some of my pics. She asked for my phone number and soon called me to model their bras. They were so professional and told me my right size. They chose for me very comfortable lingerie. Now I only buy lingerie, bras and swimsuits there for my shootings."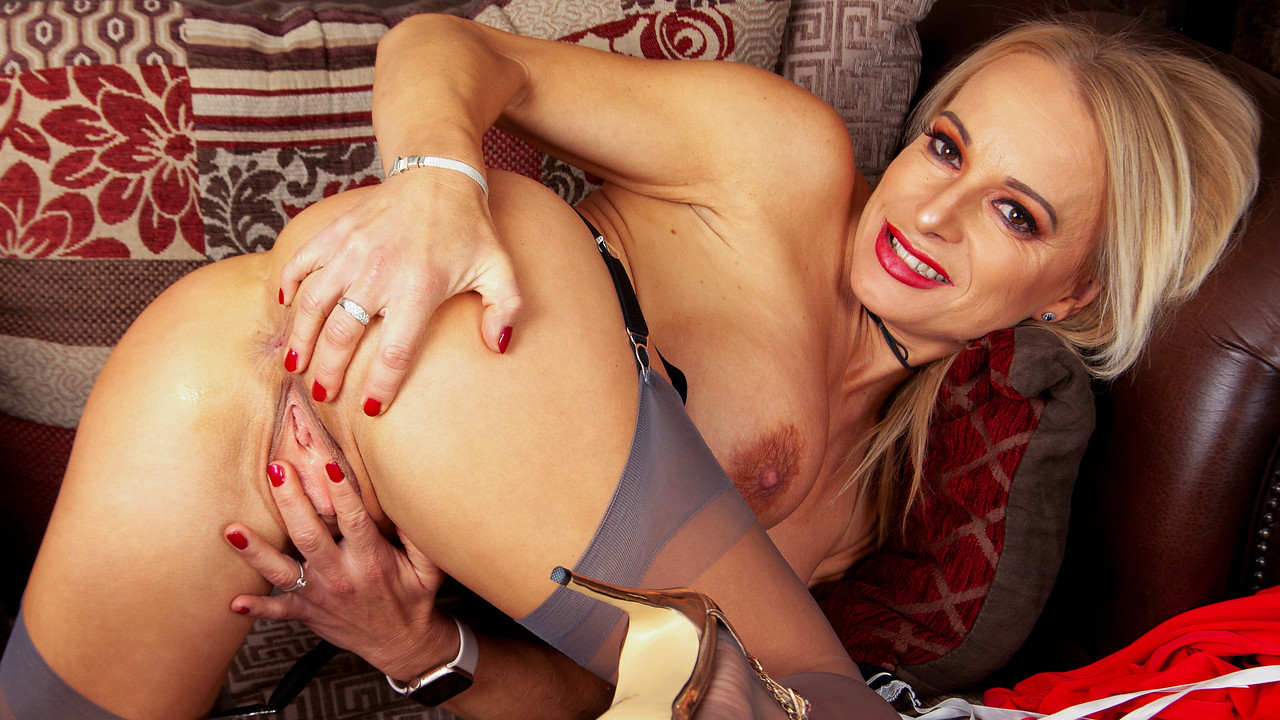 featuring Tara Spades.
Added On:
Oct 29, 2021
Description:
Back from a night on the prowl, cougar babe Tara Spades can't wait to fuck. If she's flying solo, that's okay. She knows just what to do with her incredible huge titties and hard nipples as she works her way d own to her bare fuck hole. Her fingers slide easily into her meaty snatch for a great time.
Little seen in travel agency brochures, the prestigious Hooter Hotel is located near an obscure village in an Eastern European nation. The staff is composed entirely of hot chicks…busty babes who could easily be SCORE magazine models.
Our Man From S.C.O.R.E. on assignment, using the code name Mr. Johnson, has checked into this pulchritudinous paradise and has already met the horny room service waitress Karina and the orgasmically-inclined bell-hop Melissa. Today he runs into Katerina and Dominno, the two slinky, mysterious maids prowling the hallways in search of…something. Mr. Johnson sees them outside his room. "I've only checked in a couple of hours ago," he says to the giggling duo, gorgeous in their skimpy maids' costumes that no other hotel on earth provides. "It can't be dirty."
With a saucy giggle and a wicked smile, Dominno tells him in her sexy Czech accent, "We MAKE it dirty." She laughs. There's nothing clean about these two young ladies.
They proceed to enter Mr. Johnson's room and stain the sheets with fresh pussy juices as they have hot, lipstick-Lesbian sex and play with a huge toy. Johnson is impressed as he enjoys the show. These are really good maids. They've made such a mess of the bedsheets, it's a good thing they're maids. Now they can clean the room before they leave.
It's a Nikky Wilder fantasy wedding and she is the fantasy bride, resplendent in her white veil and bridal lingerie. An all-nighter with Nikky on her bridal bed would be pure pleasure. Nikky's a vocal girl and likes to tell you exactly what she wants to be done to her soft, dangerous curves.
"To make a man feel special, I touch his arms, shoulders, back and chest while looking into his eyes," Nikky reveals. "If he does the same things to me that I'm doing to him, it lets me know that he's in the moment and only thinking of me."
Nikky likes to spend time at a quiet beach with her toes in the sand, but if this were her honeymoon week, she wouldn't be spending much time outdoors. She'd be in bed the whole time getting fucked and licked by her groom. And that would suit her just fine!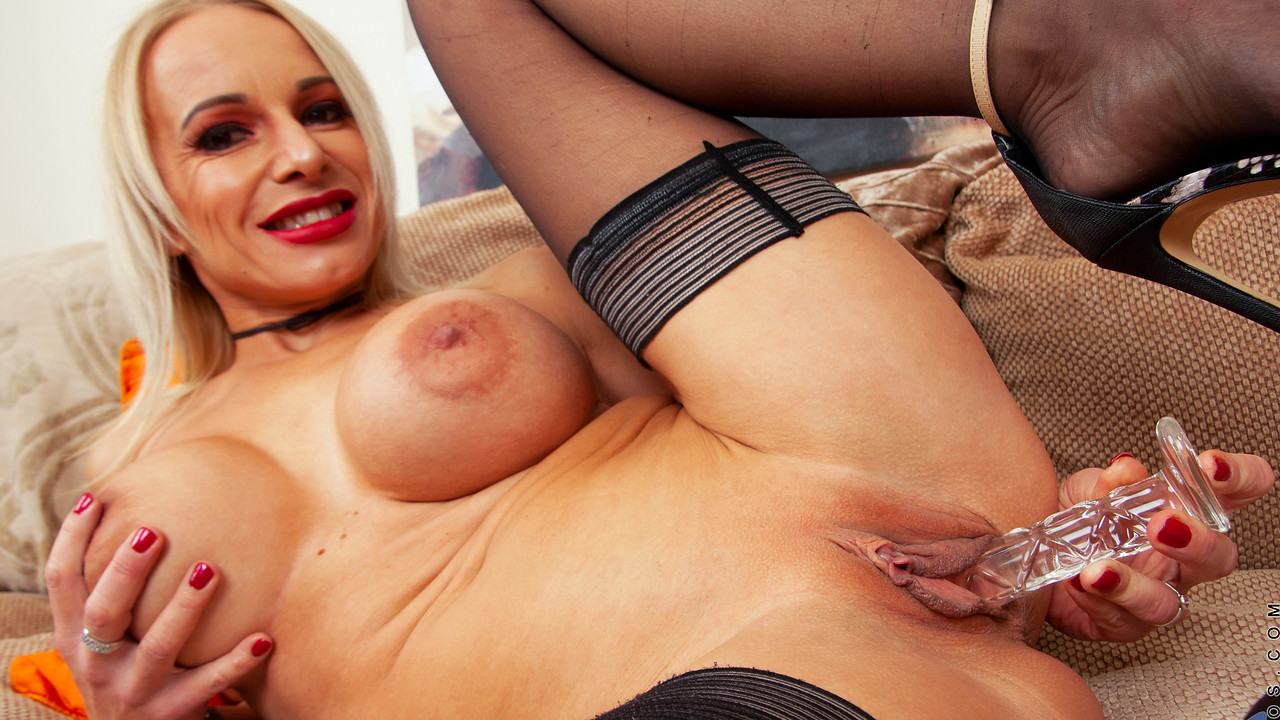 featuring Tara Spades.
Added On:
Oct 27, 2021
Description:
There's nothing Tara Spades loves more than getting off. A UK mommy, she knows just how to flaunt her incredible assets for maximum hotness. You won't believe how easily her cock loving bare fuck hole eats up a big dildo as she fucks herself until she's moaning with a big O.

Aria Banks @ CuckoldSessions.com
Aria's family is different, when her Mom divorced her step Dad she could not afford much of a place so she decided to stay with her adoring step father. Yes her creep of a step Daddy was more than happy to have her stay alone at his place and was often caught peeping at her and taking every opportunity to to touch and caress her. She knew how to handle this guy much better than her Mom did and started fucking guys behind his back as soon as he left for work. She knew he was suspicious and even mentioned someday she might let him watch something special and his reaction was obvious and she knew she had him. So inviting the usual Big Dick crew over and knowing he was not really gonna leave for work. She opened the windows to give the perv a good view. Once she saw him using his drone to spy on her she closed the windows knowing he would be right up. By the time he arrived she was sandwiched between two huge cocks with his mouth gaped open. She told him he was a little dicked loser who could have nothing or…a live cuckold fuck show every day of his sexy step daughter fucking every Big Cock in town. In exchange of course for the lifestyle she wished to live. Mom could learn a thing or two from her precious Daughter




Visit CuckoldSessions.com – Tiny Dick Cuckolds And Their Black Cock Wives @ Cuckold Sesssions | Aria Banks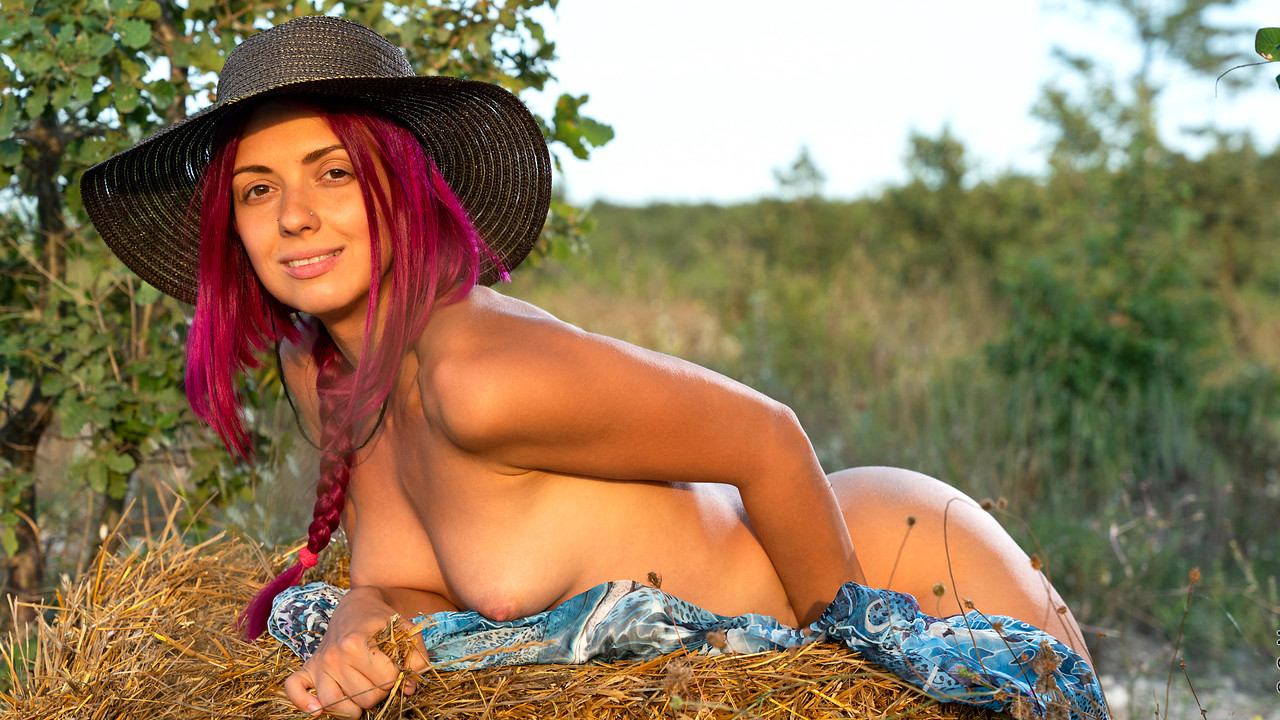 featuring Victoria Rainbow.
Added On:
Oct 26, 2021
Description:
There's nothing like the sun on her skin as she masturbates to really get Victoria Rainbow off. This hot and horny milf can't keep her clothes on as soon as she's found an isolated area. Spreading herself out on a picnic blanket, she explores her breasts and bare cunt with her talented fingers as she moans.
Cheryl Blossom's House of Hooters
Watching Cheryl Blossom turn her apartment into a big bounce house is a sight to watch again. And again. The law of boobs in motion is not taught in physics classes but it should be. Cheryl is tireless, jumping around her living room and bouncing on the furniture at hypersonic speeds.
"I used to hide the size of my chest to feel more comfortable in public," Cheryl told us. "Now I have confidence to wear what I want to wear and to take photos and videos in sexy clothes and naked."
Cheryl is a girl with an upbeat personality. She gives off positive vibrations and warm, fuzzy, happy energy. Every bounce makes the world a better place.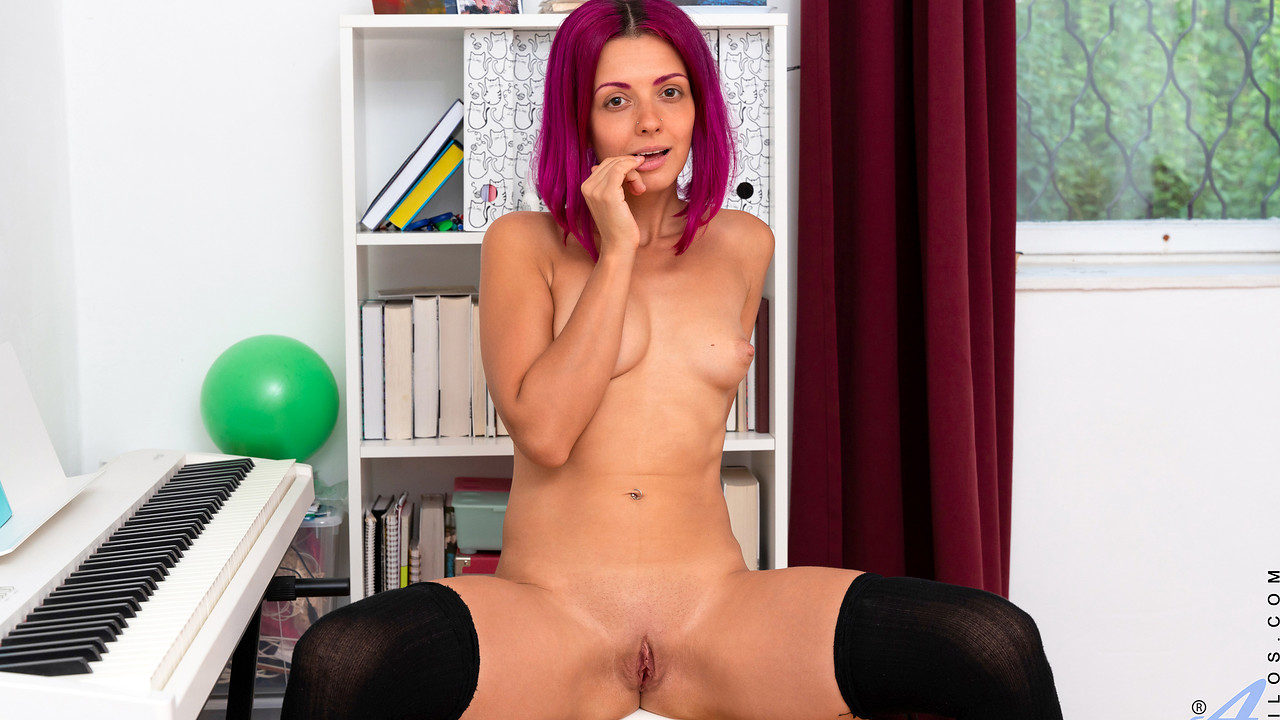 featuring Victoria Rainbow.
Added On:
Oct 24, 2021
Description:
When she's feeling particularly sexy, Victoria Rainbow dresses in sheer lingerie and seduces herself with her magic hands. Her clothes come off slowly, letting her take her time exploring her full boobs, hard nipples, and of course her bare cunt that is nice and wet and all ready to rock and roll.
Natasha Sweet: Big Juicy Breasts After Breakfast
Natasha Sweet and Michael Fly have finished their breakfast and coffee. Now they sit at the table in no rush to get up. They look at each other and silently contemplate what to have for dessert. Natasha's great, big breasts are close to spilling out of her halter top and bra. She sits close to Michael and sensuously licks a lollypop, teasing him with her lips and tongue.
Michael takes the lollypop from Natasha and brings it to her mouth. She licks it erotically like it's his dick. This sexy game gives them pleasure. He rubs the sticky lolly over her nipple and lifts it up for Natasha to taste. Natasha opens her top so her boobs can dangle. She wants her nipples sucked and licked.
Natasha opens Michael's fly and takes his cock out for her to suck on and wedge between her enormous tits while he stands near the table. He feeds Miss Sweet his rock-hard dick and fucks her soft boobs. She holds her tits tightly together as he pumps her cleavage, her fingers sinking into her breast-flesh.
He turns Natasha around to face the table so he can take off her denim skirt and move her pink thong panties aside. She moves the dishes and cups to make room. This is where they're going to fuck. Natasha leans over the table as Michael fucks her from behind with deep thrusts, hips grinding.
Next, Natasha lies back, her head over the edge of the table while Michael puts his balls in her mouth and fucks her tits in a reverse of the usual tit-fucking position. She licks and sucks his balls while she squeezes her fleshy boobs together to trap his dick. Michael helps his sexy partner get up and spin around so she can get on her back. Now she can face him and her pussy can be near the edge of the table. He can gaze at her beautiful face as they fuck. They want to continue their after-breakfast sex, this time with Natasha's panties pulled off. Her massive breasts shake and jiggle as he plunges into her pussy and the room fills with her horny moaning.
Natasha Sweet is as sweet as they cum.