Monthly Archives:
December 2021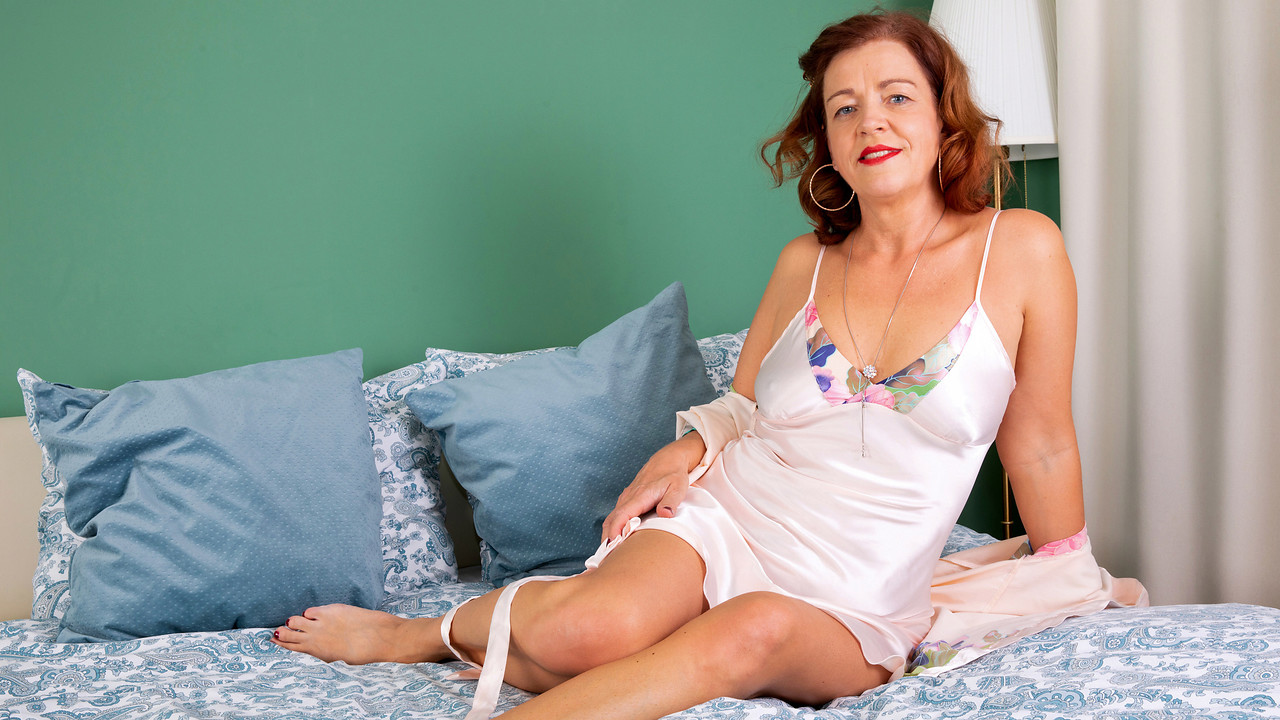 featuring Iris.
Added On:
Dec 31, 2021
Description:
Smoothing lotion onto her legs just makes Iris horny, so come on over and watch her indulge. When mommy redhead is finished, she peels off her clothes to slide her hands from her lush all naturals and hard nipples to the juicy delight of her landing strip fuck hole that can't wait to cum.
featuring Iris.
Added On:
Dec 29, 2021
Description:
Fishnet stockings are a naughty enticement to come see more about Iris, especially when she lifts her miniskirt to reveal that she's going commando. That's just the beginning as this cum loving milf takes it all off and spreads her thighs to give you a really good look at the wet delight that awaits.
Kiko Lee gets a firm grip on cock, and no softer, better-trained hands will a man ever find. She can milk every drop of fucking cum out. Her big tits are another way Kiko drains a man's coconuts.
If a SCORE Girl fucks any well-known people, she usually doesn't talk about it. Kiko was not so reserved. She talked about meeting baseball great Pete Rose.
"I was walking around Vegas shopping. He had his manager and one of his bodyguards come get me, and they said, 'Pete Rose wants to meet you.' I was looking at them like they were nuts, and it turned out that he did. So I figured, 'Why not?' even though he's a lot older than me, so I met him and talked to him, and that night we went to dinner. Then we went back to his condo and had sex. He can do some things good. He can eat pussy well."
Pete's girlfriend is a Korean former Playboy model, 39 years younger than him. He has a good eye for the hotties.
Did Ya Hear The One About The Doctor & The Hooker?
The insane costs of medical care being what they are in the United States, a girl's gotta do what a girl's gotta do. And if that girl is stacked and beautiful, then at least she's got some negotiation power with her healthcare provider. Case in point: the very pretty Dylan Ryder.
Dr. Joe is the doctor to the star hookers in his city. He knows them all intimately. Gynecology is his life. It's Dylan's first time with this physician. She's a little impatient because she needs to hit the sidewalks and cocktail lounges and make her living so she can pay these fucking doctors their insane bills.
For a hooker, Dylan is strangely reluctant to get undressed, but if she wants to get her medical exam over with, she needs to let the doctor do his job. After he really checks out Dylan's beautiful body and big tits, he decides he wants to give her a hot beef injection and not in her arm. He likes her challenging, tough-girl attitude, and besides, she's hot.
The doctor checks to see if his staff is out to lunch so he will not be disturbed. Then he and Dylan try to work out a deal. Problem is, he doesn't have enough cash. He promises to get the money after he cums and points out that his exam alone is worth a lot of money. But Dylan is tougher than an insurance company agent. With his pushy bedside manners, Dr. Joe manages to talk her into letting him dick her, even though Dylan was going to use her hooker heels on him at first to fend him off.
The doctor feeds Dylan his thick boner and then lays her on his exam table and fucks the living shit out of her. It's a good thing his staff is out or they would have come bursting in. After Dr. Joe blows his wad all over Dylan's big tits, he heads off to get the rest of her green while Dylan waits with his nut all over her jugs.
This situation takes place in medical offices all over America these days, believe it or not. We're just reporting it.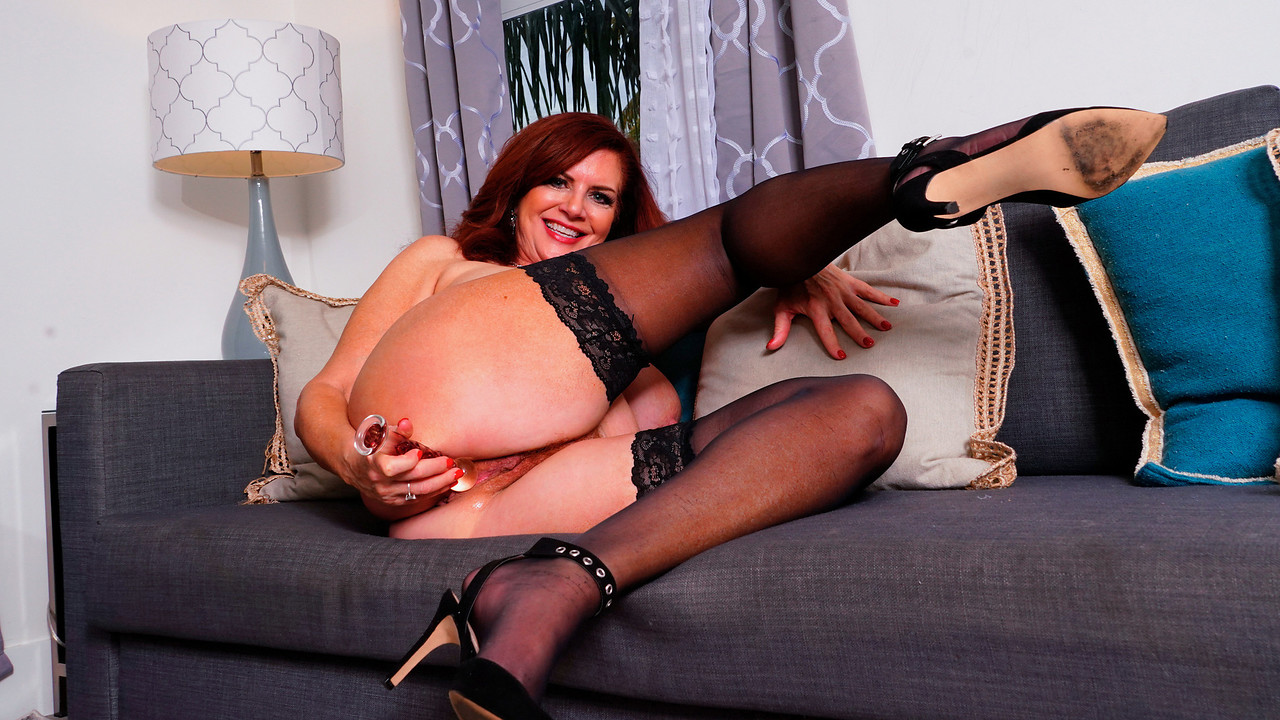 featuring Andi James.
Added On:
Dec 28, 2021
Description:
We will never get sick of watching Andi James hop onto a big fat dildo and ride that toy to climax. This redheaded housewife is always looking for the next opportunity to make herself cum, but don't worry. She'll give you plenty of time to admire those huge titties before she masturbates.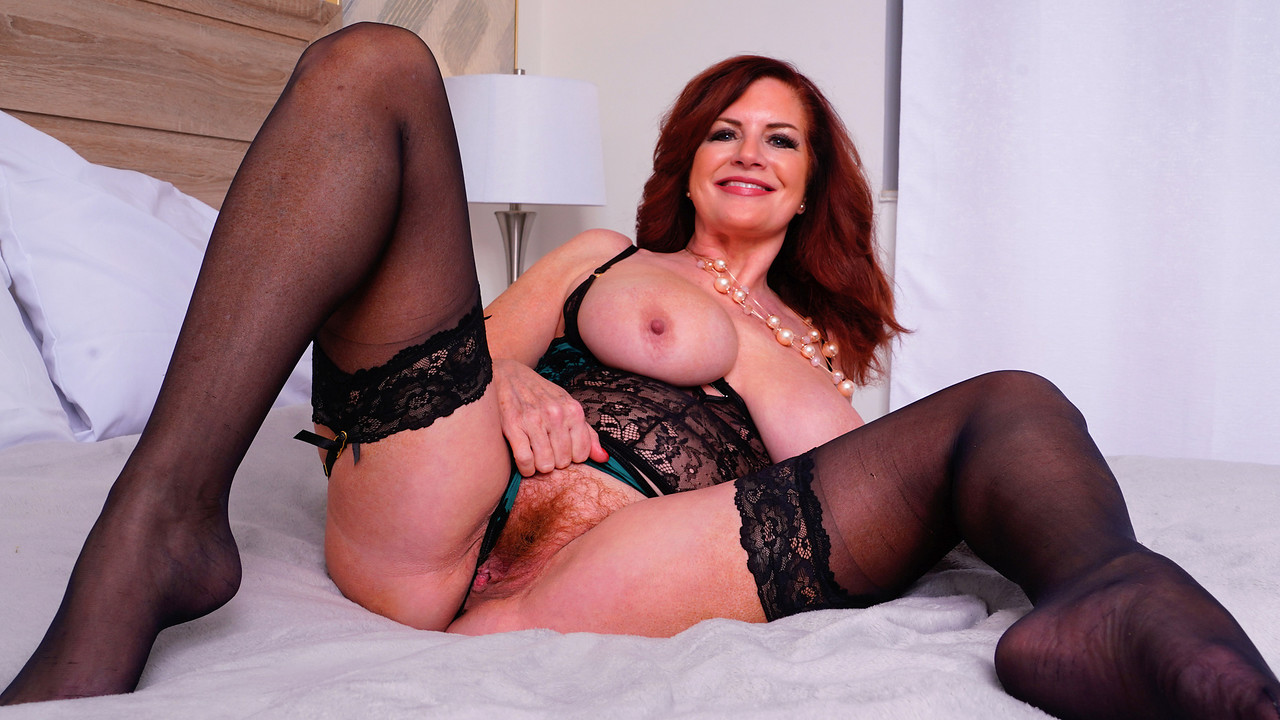 featuring Andi James.
Added On:
Dec 26, 2021
Description:
Look at the way Andi James struts her stuff in her sexy sheer lingerie. This American cougar is locked and loaded for a good time, whether it's by way of a partner's touch or her own hands. She's such a fiery redhead that she can't keep her hands from massaging her hairy snatch.
Demora Avarice: Tank Top Stretcher
Maybe you're one of those guys who does a few different things while you're logged into XLGirls. Maybe you're sneaking looks at work while doing the old keyboard-toggle routine. But watching Demora Avarice work out in this scene will probably compel you to just focus on what she's doing. If you feel boob drunk, so be it.
XLGirls: So you get a lot of titty-fucking?
Demora Avarice: I do enjoy it and so does my husband, but I think, honestly, I enjoy it even more than he does. He thoroughly enjoys it, but for me, I think it might be the sensitivity of my breasts. I don't know. I just love it. I like the way my breasts go back and forth and jiggle when I'm getting tit-fucked. Playing around with them. I guess it's something for both of us.
XLGirls: What's your favorite sexual position?
Demora Avarice: I like it from behind.
XLGirls: Besides being a model, what job have you had the most-fun doing?
Demora Avarice: Being a bartender.
Lord Chandler is pleased to see brunette Kristy Klenot return to his estate. He joins her at a table, but this social nicety is short-lived as she sees the man she wants to get her hands on. Kristy gets up and follows him, leaving Lord Chandler to seek diversion elsewhere, and the next thing we see is Kristy staring with wickedly dirty eyes, and a devilish grin on her lips, as she furiously strokes her target's cock sticking out of his fly. She and the object of her interest are in a bedroom. Behind Kristy, blonde Melissa Mandlikova is undressing. She wants to join this hand party too. Two Czechmates tit-banging and jerking one man. Sounds like great fun and great relief for cum-bloated testicles.
The two SCORE Girls pull down the tops of their slips to expose their big hooters and leave their high heels on. Melissa wants to join in so Kristy allows her to grab his dick and shake it too. "Yeah, play wit' him," Kristy says to Melissa in her accented English, her tongue licking her lips. She is the nastier of the two. "You vant to fuck our titties? Yeah, you vant. Bad boy!" taunts Kristy. Wicked.
She and Melissa lie down on the bed and proceed to get their tits fucked, yanking cock in every way the horny duo can think of. This scene is available on DVD in Busty Riding Academy, a great addition to your big-tit library.
Katy Ann is one of the reasons it's the most wonderful time of the year. We must have been good at SCORELAND. When the reindeer showed up in the driveway, we didn't call for a tow truck this time.
Happy holidays from Katy Ann.
"I made myself pretty for you," Mer says, standing by the bed and lowering her teddy to show her incredible boobs: huge, shapely and heavy. Breasts beyond words. A girl who would have been a sought-after model for Roman sculptors two thousand years ago.
The curvy and buxom redhead lies on the bed to self-suck her nipples and finger her pussy. It's a little show, an appetizer for the main dish. "Come here," Mer gently commands in her honey-sweet voice. "I want to suck your dick. Do you want to fuck my tits?" Yes. Yes to all.
Mer parts her lips to engulf your shaft in her mouth. Her tongue licks the head. She wraps her fleshy melons around your cock and crushes it, tugs on your dick with her soft hand and self-sucks her nipple. This total cock worshipping session leads to Mer getting on top to lower herself and guide your pole up her pussy. Mer pumps fast, she pumps slow. She wants it from behind, she wants it while she's under you and she wants your man-sap to shoot into her mouth.
Wow! Every day with Mer is a holiday.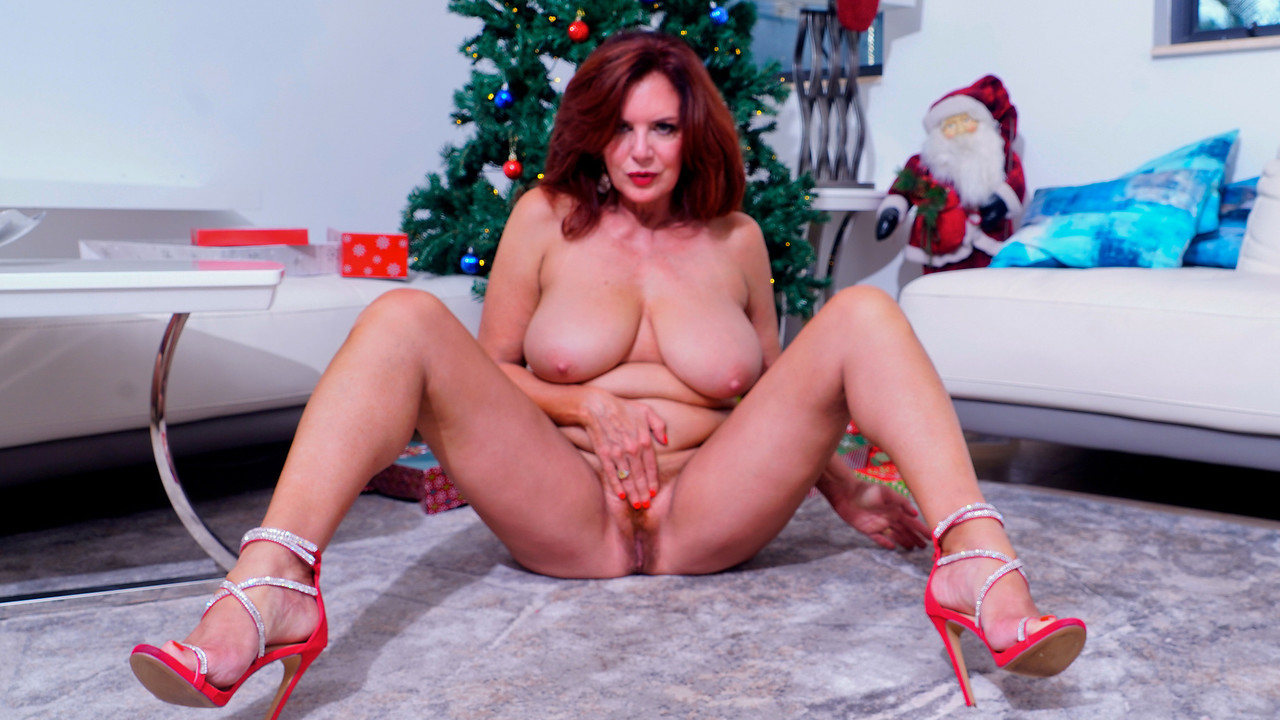 featuring Andi James.
Added On:
Dec 24, 2021
Description:
Sexy elf Andi James, coming right up! This stunning milf with curves for days is waiting for you under the Christmas tree. She can't keep her hands off her giant jugs or her hairy fuck hole, so be sure to hurry up and meet this horny redhead before she gets started without you.
A girl who's not coy, Jordynn LuXXX is a joy, and when there is no boy, she will toy. And she'll toy her butthole, too. In her solo videos, Jordynn gets very personal. She has a talent for one-on-one, as this scene proves.
What are your top three sex encounters?
Jordynn: My first time with my husband, my first time at a swingers' club and my first time with a girl.
What should a man do or say if he wants to meet you?
Jordynn: Ask me politely. I may be a freaky slut but I'm also a classy lady.
You see a guy you like. What do you do?
Jordynn: I give flirtatious eyes and motion him over. I'm actually shy at first so I'd want him to make the first move.