Monthly Archives:
April 2022
Kitty Cute's Rub Down, Rub Up Massage Parlor
Kitty Cute's massages are in demand. Her huge and heavy twins are masterworks of nature. Kitty massages her clients with more than her hands. She uses her boobs as massagers. She rubs you down and rubs you up and then you pop.
Tom seeks relief from muscular stiffness but only gets much stiffer when he sees Kitty and she touches him. Kitty starts massaging him and takes off her bra to release her giant pillows. Is this any way to run a massage parlor? Of course, it is.
Smiling Kitty oils her precious naturals so she can give Tom a big titty Kitty tit fuck. She yanks his bloated dick and lowers her body over the pole, inching it up her tight pink kitty. Kitty wants more fucking and gets on her back. Tom's delivery of hot sauce to spray her breasts is imminent.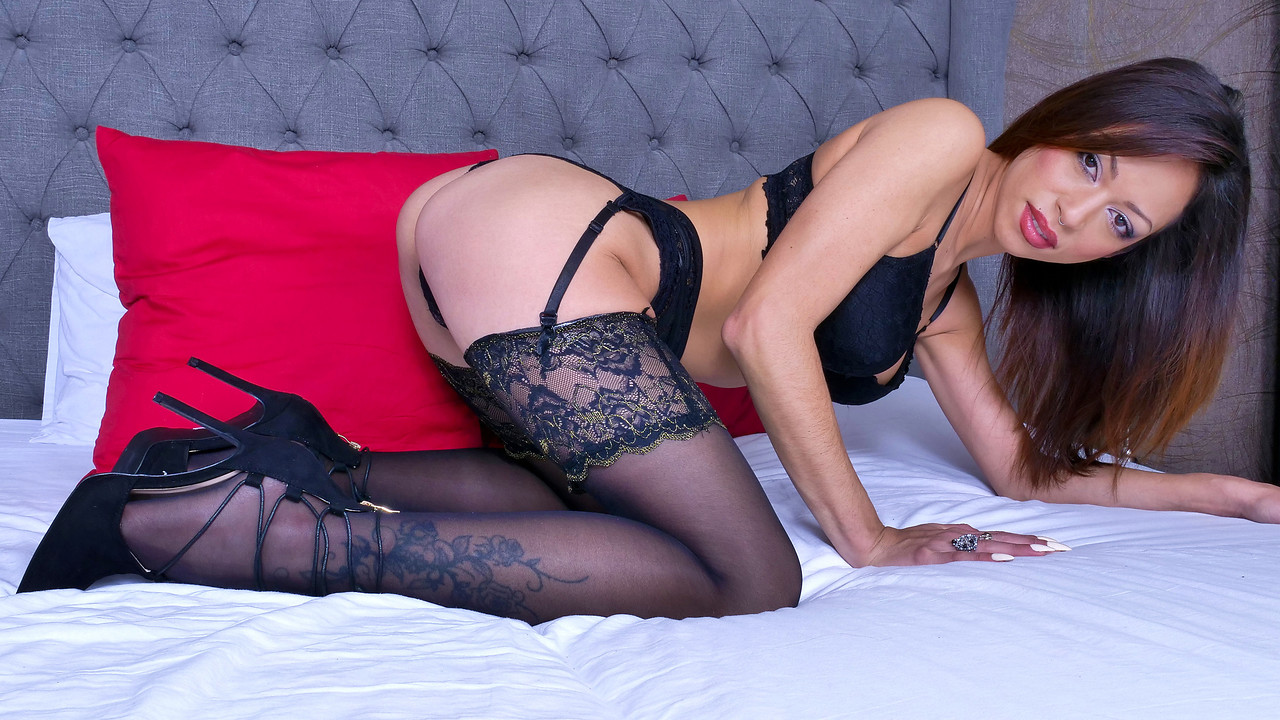 featuring Noa Tevez.
Added On:
Apr 29, 2022
Description:
When Latina mommy Noa Tevez gets home from work, the first thing she wants to do is get out of her clothes and relax. This big nipple milf is as hot as it gets, from her lovely large boobs to her landing strip pussy that is practically dripping with sweet cream.
Stacked SCORE Stars of the Big '90s
They're not just stacked. They're MEGA-stacked. The covergirls and centerfolds of the big '90s in this video: Lisa Lipps, Pandora Peaks, Alyssa Alps, Deena Duos, Colt 45, Minka, Casey James, Letha Weapons, Toppsy Curvey, L.A. Bust, Angelique, Busty Dusty, SaRenna Lee, Lulu Devine, Honey Moons, Tawny Peaks, Kayla Kleevage and Wendy Whoppers.
"I work out and eat right," said Lisa Lippps. "It's part of who I've always been, who I am, and who I'll always be. Being in porn, you can't be a fat, ugly pig and make it. Well, I guess you could, but, why would you want to be when you can work out, eat good and keep yourself in shape?"
Pandora Peaks was a banker. "One weekend I was ahead at the office, so I took the weekend off and danced! It was a thrill, and I received all of this attention. It gave me so much energy. Guys were handing me money like they were potato chips, but that wasn't important."
Many of the model columns in men's magazines were written by male editors who cranked out the copy while eating lunch. This was not the case with SCORE. Alyssa Alps wrote her "On The Road" photo-column for four years beginning with the January '98 issue and never missed a deadline.
"The '90s were a very special time for me," said Deena Duos. She described herself as boring. "I'm a homebody." She was working as a nurse's aide in a nursing home when she decided to become a dancer and model. "I actually am a nurse. I have my LPN, but I decided to take a step back from that because I wanted to enjoy this part of my life with my fans. I figured that later on in life, I could always go back to nursing. I'm very much a people person. I like to nurture people."
"I was unloading clothes and boxes at K-Mart," Colt 45 said. "But, the waiters at El Chico's, most of whom were gay, would tell me all the time, 'Girl, with your body you need to be a dancer.' They got me drunk on beer, took me to a gay bar and I danced for women. I was drunk. The girls went crazy. I was very shy then."
Minka: "I was playing in the Asian Olympic Games in Chicago, and my tennis partner said to me, 'Why don't you get into the men's magazines?' I said to my friend, 'How can I do this kind of modeling, showing my pussy and everything? I cannot do that.' And she said. 'You have the look. Do it.' I didn't even know about the magazines. So she brought SCORE magazine the next day."
Sports super-fan Casey James went on three Boob Cruises. She was one of the presenters on Boob Cruise 2000, managing the striptease shows and managing other ship and beach activities. After she retired from feature dancing, Casey got into cam shows from her home.
Letha Weapons was SCORE's covergirl for the August 1992 edition, the second issue of the magazine. Letha was a frequent guest on the Howard Stern show and many other TV talk shows. Supersized girls were a big ratings topic back then. She did her first porn scene with Ron Jeremy. Letha's also a professional singer and has a social media presence.
Sister of Lulu Devine, Toppsy Curvey, was making headlines in the sports section because she was chasing baseball players around the diamond trying to score a kiss. They called her "The Kissing Babe." Toppsy's final pictorial was in April '96 SCORE. She stopped her dancing road trips and performed in two Massachusetts clubs until she hung up her giant bra.
SCORE's first covergirl (June 1992), L.A. Bust, talked about her dancing. "Imagine an exotic dancer stripping down to her G-string or nude if legal and physically seducing you right at your table. We do this by rubbing up and down your body, sometimes stopping with our mouth on your zipper and rubbing our chin on it. Then we turn around and bend over, swaying our hips as if to invite you in. Once your dick is so hard, it's ready to blow, we sit in your lap and grind our ass on it."
Many of the girls in SCORE in the early '90's were feature dancers. Angelique is the only one in this group who wasn't, but in 1995, she tried dancing with Minka in London at a club called For Your Eyes Only. Angelique was a popular shipmate on two Boob Cruises. She made a brief comeback to SCORE in 2002.
Busty Dusty sailed on three Boob Cruises: 1995, 1997 and 1998. She was a certified scuba diver and that was worked into several of her photo shoots. "The real reason I ever got into dancing in the first place is because I was stuck in Brazil and my mother paid for me to get back home. I came back to the U.S., had to pay my mother back, didn't like this thing hanging over my head and dancing was the best way to clean it up. I used to be wild and crazy."
SaRenna Lee: "I definitely don't like a guy focusing strictly on my breasts. Most of the guys I've had relationships with weren't breast enthusiasts. They liked butts and feet. I don't know why they liked me. They got used to them and they dealt with them, but they didn't originally come to me for that reason. Then, by the time the relationship fizzled, they were breast-men more than they were before."
Lulu and her sister Toppsy Curvey became known outside of the exotic dancer and big-bust modeling world for running onto major league baseball fields during games in progress and trying to kiss the ballplayers. The newspaper sports columnists loved them. "I became a Blue Jays fan because when I started running out onto baseball fields, the first time was in Toronto. The fans were really responsive to me and enjoyed it. Plus, the ballplayers and the organization were good about it."
"I'm just myself," Honey Moons said in an interview. She was a feature dancer living in San Francisco. Her home club was the Market Street Cinema. It was a notorious, anything goes club that was cleaned up after the Spearmint Rhino chain bought it. "I was fired from every club in San Francisco, except Market Street, because I have a low tolerance for shit! People at the clubs always tell me I should be stupid, act dizzy and I'll make a lot more money, but I don't like to sell out. I want to be myself and still succeed."
Tawny Peaks was discovered by SCORE publisher John Fox and photographer John Graham. "I was vacationing in Daytona, Florida working on my tan during spring break when John Graham approached me about modeling and becoming a feature entertainer. I was very shy and a little apprehensive so I just took his phone number and blew it off. About two years later, I found his number and gave him a call." Before she became super-busty Tawny, she used the name Helena. Tawny sailed on the first Boob Cruise in 1994.
Kayla Kleevage began as an exotic dancer, started her own production company, did mail order, got into the web, became a mentor to other big-boobed girls and also photographed them for the big-bust magazines while she worked on her own career. "I find myself comfortable in T-shirts and jeans. Regular clothes are a little hard to find. I keep saying I'm going to the same store and having somebody make me stuff but I never get around to it. I don't have a whole lot of normal clothes. I have my slutty stuff and my costumes, which, of course, I get made to fit." Kayla rides a motorcycle and often attends biker events, such as Sturgis.
When Wendy Whoppers first started dancing, she used the names Lacy and April. When she began feature dancing, she used the name Tommy Tatas. Then she became Wendy Whoppers, a key figure in the big-bust world. Wendy often appeared on the many TV talk shows of the 1990s and became a hardcore porn star in 1993. When she was a guest at adult expos, usually with Lisa Lipps, the lines for autographs were massive. Wendy downsized her boobs in 1997, posed a few times and moved into website design.
Boobs are for bouncing. Our cameras are always ready to document the finest babes shaking, bouncing and jiggling their natural treasures.
This is what being an XL Girl is all about. Sexy and desirable, with a curvy figure, full, heavy breasts, a well-padded rack and a big booty.
In Bounce Those Boobs, the girls in order of appearance are Jennica Lynn, Ivanna Lace, Helen and Erin Star, Mia Sweetheart, Kamille Amora, Lavina Dream, Candy Kat and Kamryn Monroe.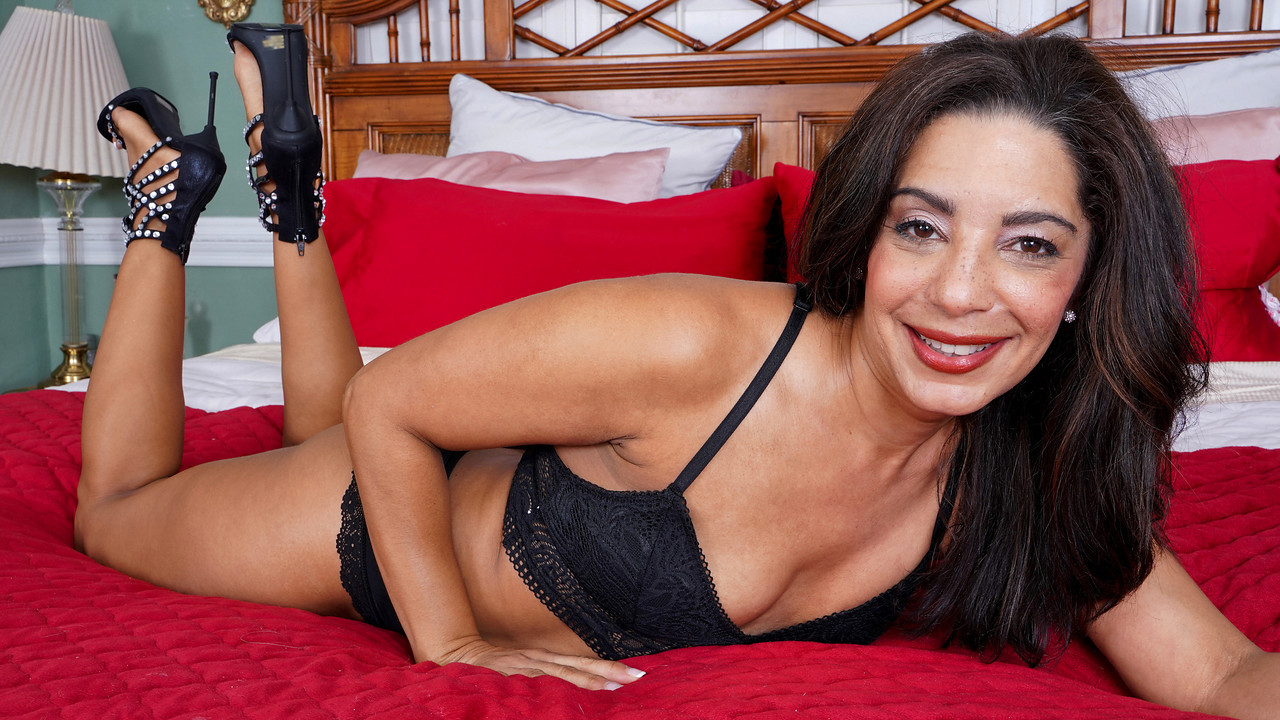 featuring Amelia Belle.
Added On:
Apr 26, 2022
Description:
Amelia Belle of course would prefer to get herself off with the help of a nice hardon, but sometimes this horny mommy needs to take matters into her own hands. Taking the time to play with her all naturals and pierced nipples before going to work with a huge dildo, this hotblooded milf won't stop until she cums hard.
A tasty treat herself, Peyton Thomas has a big array of tasty treats spread before her. Cupcakes in all kinds of bright colors. They're not simply for tasting. They're for decoration. Decorating Peyton's enormous boobs and her tasty tush cheeks, that is.
By the time Peyton is done, her body is a palette of blue, yellow, pink and purple frosting. Taste the rainbow! It's a cupcake orgy for a girl who's a cupcake. She just needs a dude to lick her all over as if in a Feed Her, Fuck Her scene.
Peyton is athletic and likes to play volleyball. In school, Peyton was a cheerleader. We can picture it now.
Stella Daniels: Picked-up & Fucked
Stella Daniels is out for a stroll on a sunny day. She's reading her phone when she and JMac cross paths. "Nice tits," praises JMac, turning to examine her from head-to-toe. "Excuse me?" Stella replies. "Nice fuckin' tits," JMac elaborates.
Returning his eye-contact, Stella asks him point-blank if he thinks he can handle a girl like her. She'll soon find out, much to her pleasure, when she invites him to her place. Who's doing the pick-up here? JMac is hands-on with Stella before they even get to her place. This is like speed dating without the dating.
In a flash, Stella is giving her new acquaintance a blow job. He gets Stella on her back so he can fuck those "Nice fuckin' tits" before he spreads her legs wide and fills her pussy with hard cock.
A blue-eyed, blonde soccer mom from Texas with 42H tits, Stella did a bang-up XLGirls.com scene with Milan and is just as wild with JMac. "Honestly, a guy has never used a pick-up line on me," Stella said. Unbelievable. You'd expect guys to try getting into her panties regularly when she's out and about. She's hotter than Texas chili and just as tasty.
If ultra-slim brunettes with big boobs put a rocket in your pocket, Nadia Night may be the girl for you. The Italian-Columbian-American (Florida-born and raised) babe, who lives in California, recruits men with big dicks who know how to use them. Nadia knows exactly how to handle a hard cock with her trained, pierced tongue. If you need your dick sucked by a blow-job expert, she is the one to feed your dick to, morning, noon or night.
Nadia's not big on masturbating to get off. She'd rather get her cunt walls spread by thick cock. She decided to combine taking off her clothes with fucking as her career goal. There's always room in show business for a girl who wants to show her business. Here is the proof.
Nadia gives off a nasty, slutty vibe in this scene that feels like old-school porn. This is not for those seeking neck-kissing foo-foo videos for the "erotica" audience. This is raw, raunchy porn for red-blooded men.
Nadia is 6'1″ in what she calls her "naughty, fuck shoes." She is a girl who likes to taste her pussy. She says it tastes yummy. "Yummy" is a word Nadia uses a lot besides "naughty." That's a topic you don't see much about: girls who like to taste their own pussy juice. How many are there out there? The highest compliment a man can pay Nadia is to drop his nut-glue all over her tits or face or jack his spunk at the sight of her doing "naughty" things.
If you haven't seen Nadia before, you may find her habit-forming. "I like yummy cock," says the yum-yum, naughty girl.
Joana Bliss Phones For Male Service
Without naming her, the SCORELAND Blog announced that a well-known, very popular model would be making her boy-girl debut. Over one hundred comments followed. Some guessed correctly that she would be Joana Bliss, one of the all-time greats in big-bust modeling. Others made logical guesses but missed the mark.
Joana began posing in 2003. Our photographers met her for the first time during a trip to Europe that year. Over the years, Joana did girl-girl scenes but always declined offers to do hardcore with guys.
She explained why.
"I can't just have sex right away…it can't be just sex. There has to be more of a connection."
The connection and the timing was right for Joana.
Joana phones a stripper agency to send their best man to come to her place and entertain her. She approves of Deni Adonis when he shows up. They kiss passionately while Joana helps him strip down. Joana can't keep her hands off his bod and shows him her big, world-class boobs. He sucks her natural wonders and she helps him pull down his pants so she can eagerly get her hands and lips on his cock.
Joana sucks his dick as passionately as she kisses. She tugs his dick and turns around, guiding it into her pussy. Many thought this would never happen on-camera. For Joana, it just took the right connection.
Mabel Moore is in bed studying when Shay Long feels compelled to distract her and turn her attention to him by palming her giant breasts. He suggests a study break. Mabel's onboard with that idea. Too much course work and no play is no fun, so Mabel closes her laptop. She pulls down her tube top to let Shay feel up her massive boobs, knockers that are the talk of the town.
He squirts Mabel's spectacular boobs with white lotion and rubs the stuff in. After sucking on Mabel's nipples, Shay takes his cock out for her to tit-fuck and blow. His dick disappears between her enormous pillows.
After finger-banging Mabel, using a toy on her clit to add to her pleasure, Shay fucks Mabel in missionary and doggie. Then she offers her tits as a landing pad for his spunk and licks his cock clean when it stops squirting.

Sarah Jessie @ CuckoldSessions.com
Sarah Jessie is the head of HR and a happily married Woman to her wife Arielle. Sarah just has some needs that her wife just can't satisfy really and that's her need for warm big cocks. Sure Arielle has a nice strap on and loves her so very much but a cold dildo is just not the same as a hot pulsing cock. Jessie has been secretly playing with a couple of guys down in sales on her lunch break for some time now but her loving wife just picked the wrong day to try to come and take her to Lunch. Arielle walks in just as Jamie is really starting to fuck Jessie hard and can not contain her shock and revulsion at seeing those cocks going into her beloved wifes pussy. The guys are innocent she can quickly see and apologetic but Sarah needs what she needs and is obviously not going to stop fucking these studs. Asking Arielle to just understand her needs and be supportive Arielle retreats to a chair to pout at first but as the Men continue to pound away she gets closer and fights her inner battle with her love for her wife and the shock she feels seeing the Woman she loves pounded away on by huge cocks. When Sarah finally tells the guys to fuck her ass Arielle loses it again as Sarah has never let her do that before. She hears noises coming from Sarah that she has never been able to elicit but still can not take her eyes away from Sarah's ass stretching wide open again and again. After the boys unload their cum onto Sarah we see who Sarah really loves dismissing them and inviting her Wife Arielle to come help lick her clean and spend the blissful moment with her Wife.




Visit CuckoldSessions.com – Tiny Dick Cuckolds And Their Black Cock Wives @ Cuckold Sesssions | Sarah Jessie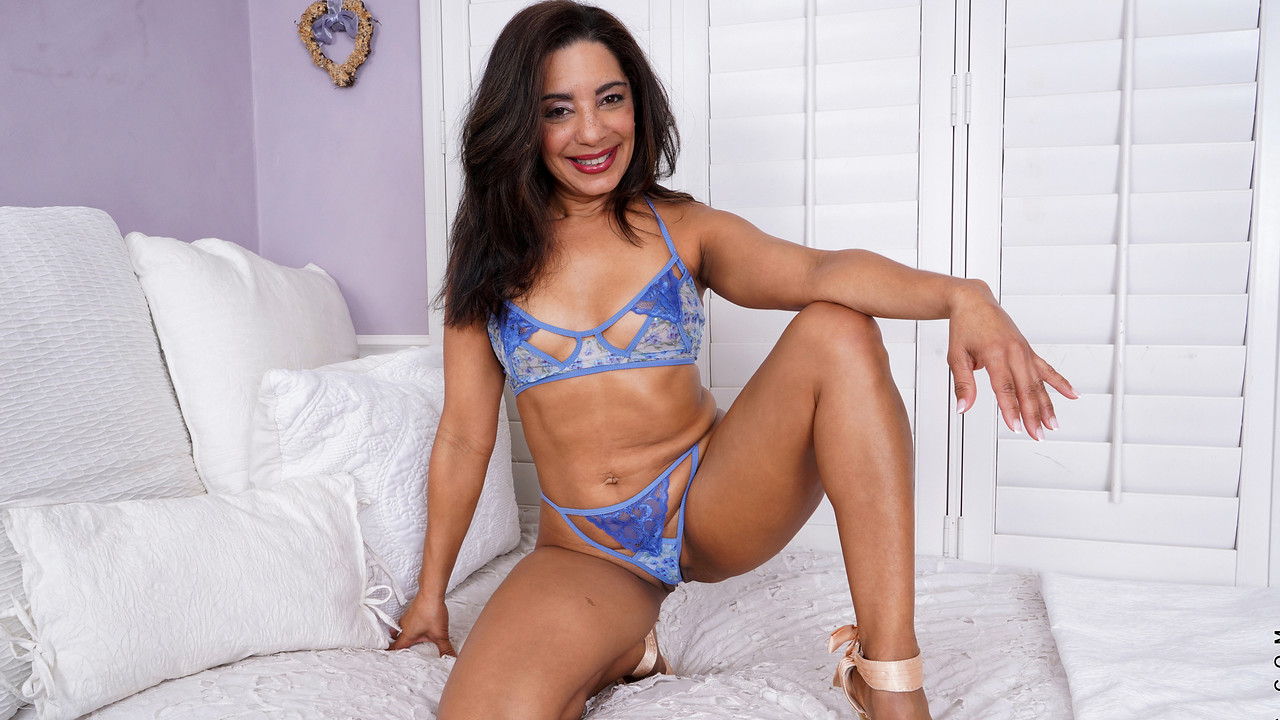 featuring Amelia Belle.
Added On:
Apr 22, 2022
Description:
Do you want a mature Latina babe like Amelia Belle decked out in high heels and sheer lingerie? Of course you do. Her sexy getup is a preview of pleasure to come as this nicely rounded shortie gets naked and shoves a big fat dildo all the way inside her cream filled bald cunt.