Category Archives:
Busty Women
Busty Women
Bra-buster In Black Spiked Boots
The irrepressible Sharon Pink is turned loose after getting SCORE's call to booty. Her eager fuck date feasts on Sharon's sweet and sexy nipples. It's big-boob ecstasy to get this horny bra-buster prepared for hot beef penetration. She sucks hard and the pressure sends shock waves all the way to her pussy.
Raunchy, sleazy sex partners get Sharon even hotter. Hypersexed dudes who want to fuck the shit out of her until she's as limp as a doll turn her on. Men who make her feel like a dirty girl pump up the heat inside her. Her fuck-me face reveals all. She pulls Kamil's jeans down to get the wood she wants. Sharon tugs on his nuts and dive-bombs to slurp on his shaft.
Sharon squeezes her melons together so Kamil can plow his cock through her cleavage. Her serpentine tongue flicks up and down between her hand job and tit-fucking. All the while, she makes nasty-girl sounds and noises, staring at him wide-eyed, worshipping his bad-ass cock like she is his slave.
Keeping on her spiky slut boots, Sharon squats over him and lowers her cunt until every inch of Kamil's dick fills her slit. She's not called Sharon Pink for nothing. She pulls every sex trick she knows in this position, her thighs scissoring, her ass grinding. It's a lap dance with fucking as she bounces on the pole and works his dick.
Our fornicating fuckers are far from done. This reverse-cowgirl is just the beginning. There's going to be enough scorching screwing positions to fill a hooker's playbook by the time Kamil has his way with this human love doll. This is porn screwing at its nastiest. By the time they're done, she'll be begging for a face splattered in cum, and what Sharon wants, Sharon gets. She is the sex goddess of our time. Witness her volcanic vagina induce an eruption of man-magma.
Emma Shay: Bodacious Girl-Next-Door
Emma Shay likes to play with dildos in her videos but prefers the buzzing of a vibrator in her pussy. She also loves when her guy goes deep. Her favorite positions are doggie, cowgirl and reverse cowgirl.
Emma's favorite foreplay includes making out, sucking cock, sixty-nine and butt-plug play. "Fingering, butt plugs and dildos are good," says Emma. She usually has sex three times a week and likes to switch between being assertive and being submissive.
"I have made out with a few girls, had a threesome with a girlfriend, done a double blowjob with another girl, and a girl and I fingered each other."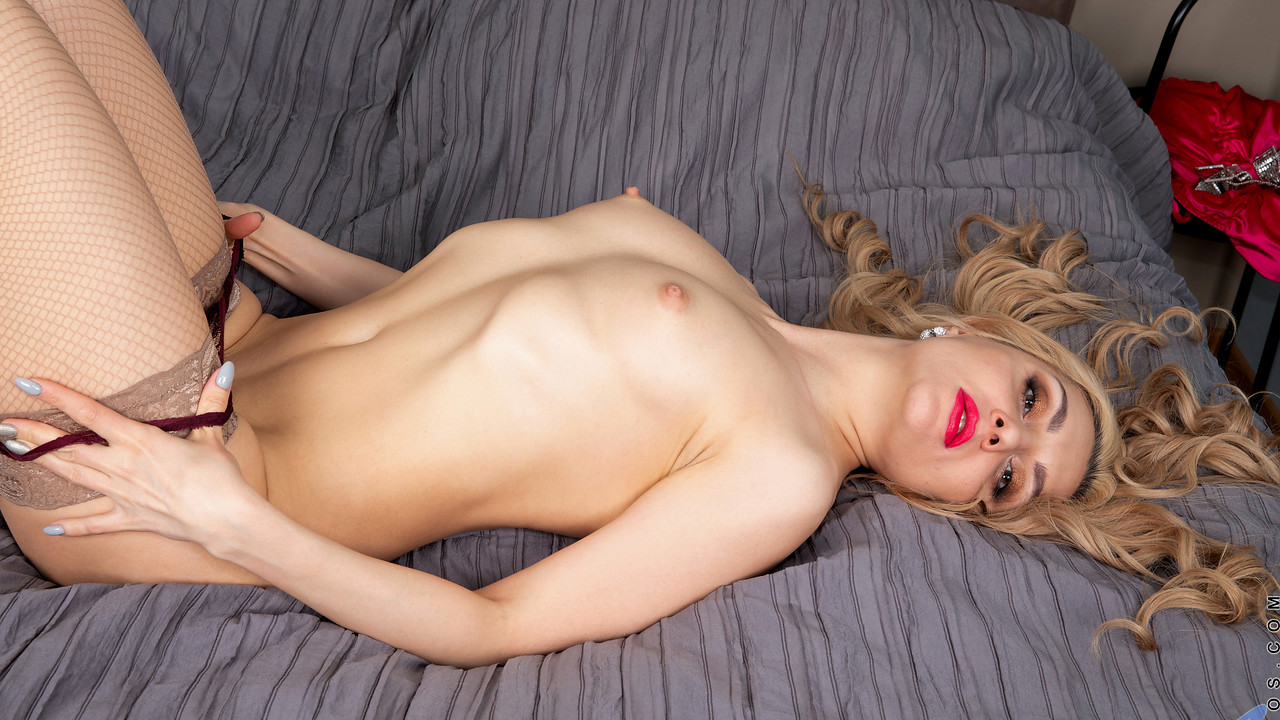 featuring Caty Kiss.
Added On:
Dec 4, 2020
Description:
Caty Kiss is a horny mommy who loves playing with her toys! This blonde babe can't wait to peel off her evening dress and get busy with her Rabbit vibrator. From licking it and practicing her BJ skills on the hip to riding that toy as it is buried deep in her greedy twat, she won't stop until she cums.
Ah, the strip club. Who doesn't love the strip club? Loud music, naked bitches, and good times abounding…it's like an adult amusement park. And this adult amusement park comes complete with adult beverages, food and all sorts of attractions. Apparently, there are also fun rides at this strip club, because for enough Benjamins, you can take a spin in Carmen Hayes' pussy. Yeah, those lying bastards who told you there was no sex in the champagne room apparently never rolled with enough cash to purchase prime ass like this. When you go to the club Carmen dances at, she gives you a great stage show and then she takes you back to the VIP room and gives you a great ho-blow. Carmen, in all her flexible glory, takes down cock like a champion. You know how they say that people who really love their jobs always do a great job? Well, we think Carmen found her true calling because not a lot of chicks look this happy shaking their asses for bucks and getting fucked, too. Carmen is all about two things: Greenbacks and lying on her back. Hey, we're not hating on her. Make that money, baby!
Getting served a wake-up meal in bed by busty fox Daylene Rio is one of the greatest experiences a tit-man could ever have. Daylene strolls into the bedroom with a tray, but who gives a fuck about eating when Daylene asks you to titty-fuck her heavy-hanging jugs?
You'll stick your aching boner and bloated balls in her mouth and between her big boobs in a fraction of a second. Just watch this Latina slurp your fucking cock. Miss Rio worships it with her spit-dripping mouth like it's a fucking god.
After shoving your business into Daylene's vise-tight pussy, you ram it to her in five positions, all shot in P.O.V. style. And when Daylene, getting speared on her back, cups her big tits in her hands, stares at you and begs you to "Cum on me," you blast her with what feels like a half-pint of your fucking nut-juice, all over those trembling breasts!
And then when Daylene licks the tip of your drained cock and licks some of your cum off her tits, you have experienced the supreme joy of being a man served by a woman every woman should be.
What does Daylene think about when she sees herself getting fucked in a video?
"It's very different," Daylene told us. "It's like you can't believe it's you. It's like, 'Wow, is that really me?' and it just gets you more pumped up to want to do it more, and you get a whole rush once you see yourself, knowing that people are watching."
How horny does Daylene get when she's here. Horny enough that she will blow or ball the stunt-cock when there's no shooting. She'll find a couch in a quiet corner in the back of the studio and suck him off. That's how horny.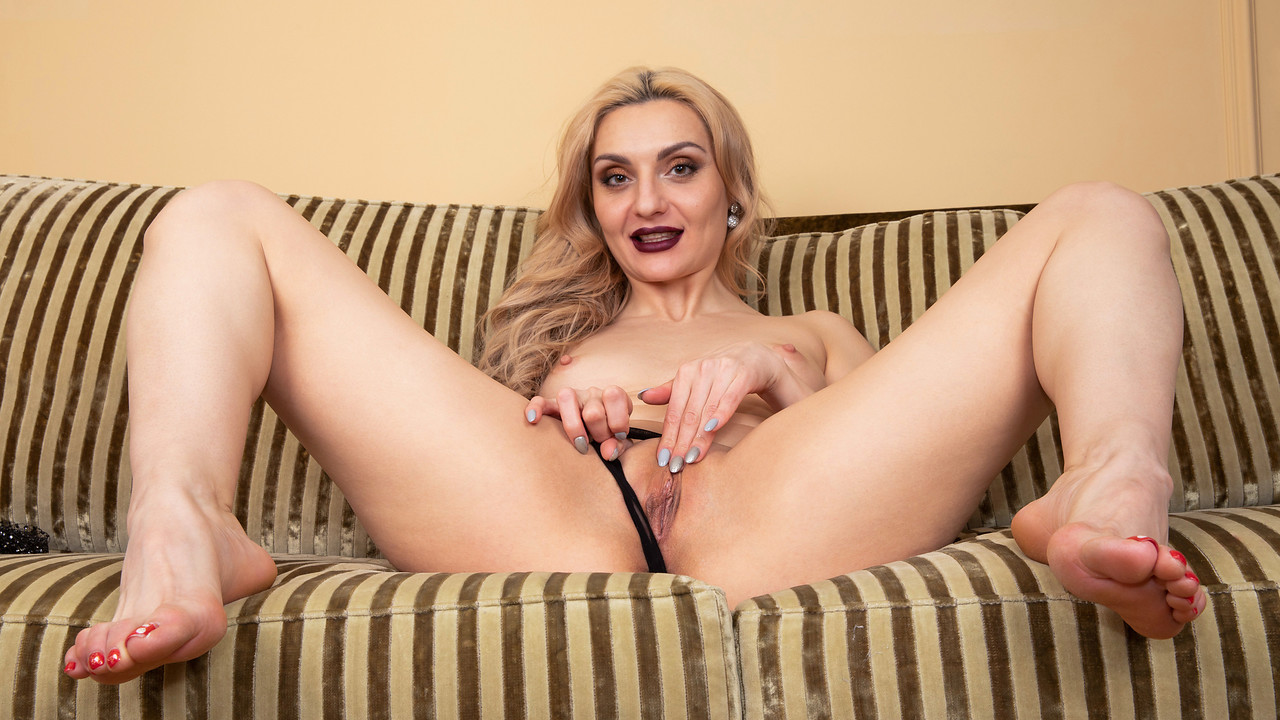 featuring Caty Kiss.
Added On:
Dec 2, 2020
Description:
Would you call a lovely lady looking as fine in her evening getup as Caty Kiss? We all want a piece of that puss, especially as the cock hungry housewife starts undressing. Her clothes come off to reveal a lush body that is nicely rounded and very wet in preparation for a good pussy fingering.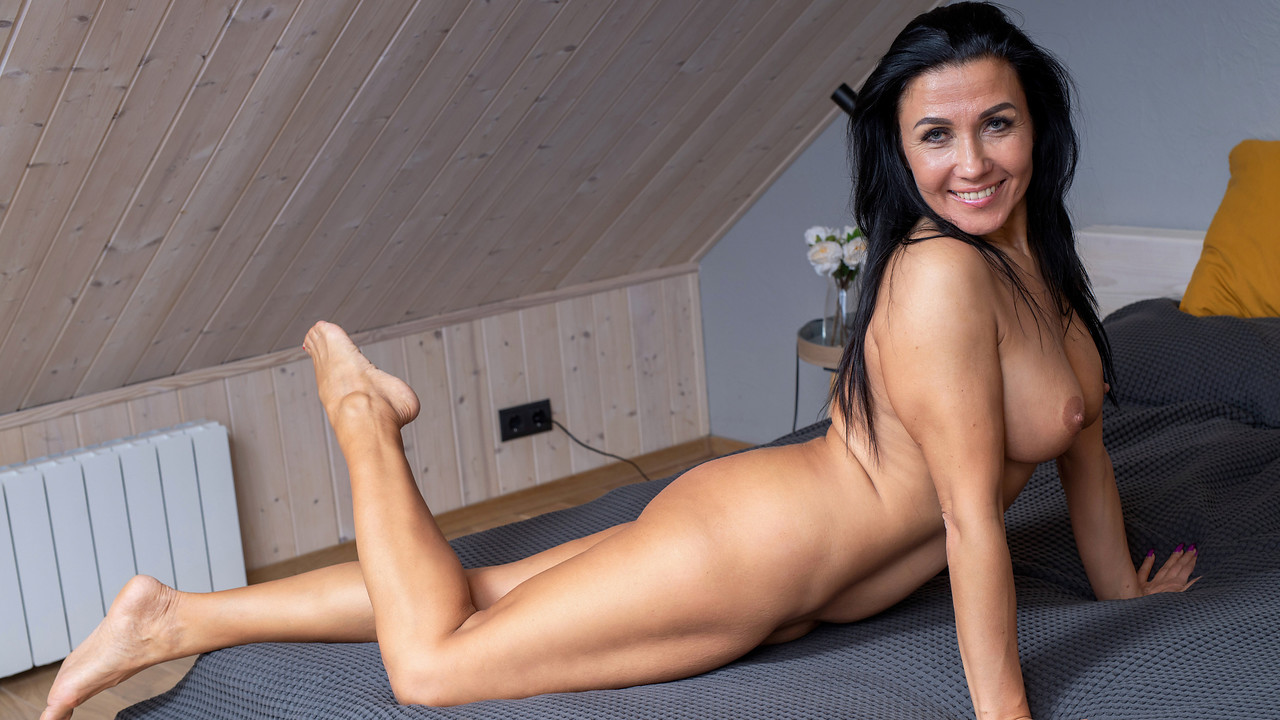 featuring Stefania.
Added On:
Dec 1, 2020
Description:
Sheer lacy lingerie is Stefania's favorite thing to wear. She loves the way the form fitting outfit feels against her hard nipples and sensitive pussy. Hefting her magnificent boobs and pinching those nippies, she works herself up and then lies back as she prepares to relieve the sexual pressure she has created.
Savannah Jane: Busty Bounty Hunter
Savannah Jane is on a mission. As a bounty hunter, she tracks down dangerous criminals and brings them to jail. But first, she screws them senseless so they come along without resistance. She really knows how to straighten a guy out.
She is easily recognized by her shorts and high heels, which she wears to distract the miscreants she's tracking. Sneaking into this criminal's house while he's sleeping, she takes off her shoes so as not to alert him. Jumping on him, she bangs him into submission but waits for him to spray her big tits with his man-sauce before hauling him off to the jailhouse. Which is a really nice act of kindness.
When not fucking wanted men, Savannah enjoys making herself cum if there is no man around.
"I love my Hitachi Wand. I can stay in my bedroom all day long and cum over and over and over. I can't get enough."
Puma Swede and Carly Parker have a no-nonsense approach to sex. Everything goes! They don't hold back. The interesting thing about Puma is that when she started out nude modeling, she only went topless and wouldn't even show her bottom half. Then she went all the way like a fucking tornado, and she's still going strong. As for Carly, she started doing porn from the start. Put these two together and you have a boob-nado on your hands.
This is a P.O.V. scene which makes it even better because you are the guy. The scene moves at 100 miles per hour. It's your dick in their gripping pussies and wet throats. After the girls frantically ravish each other like crazy sex maniacs with kissing, pussy licking and toy fucking, they are fucked hard by the stud in the all-time #1 male fantasy: two girls and one guy.
They share your cock between their lips, smiling and staring at you. They each take turns jamming your cock into their sweet holes in different positions. They talk dirty and filthy like whores, spitting and screaming dirty words. The sounds of wild sex fill the room. And when you finally blast them with your jizz after fucking them like a drill, their moans and cries get even louder. Covered in your cum, the girls kiss. What a pair.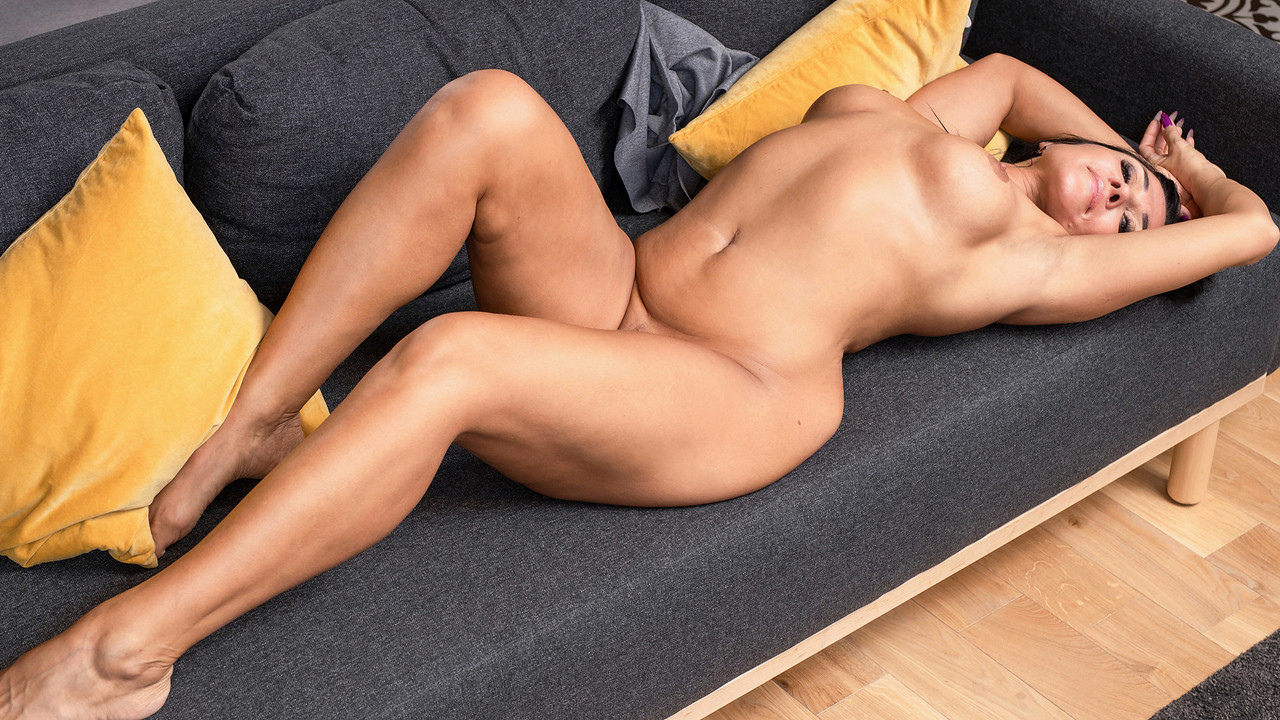 featuring Stefania.
Added On:
Nov 29, 2020
Description:
Do you like the way the sheer blouse Stefania is sporting lets you see right through to her nipples? She likes that, too. This horny mama is locked and loaded for a good time as she slips her hand into her thong to feel how wet her cunt is and then gets naked for party time.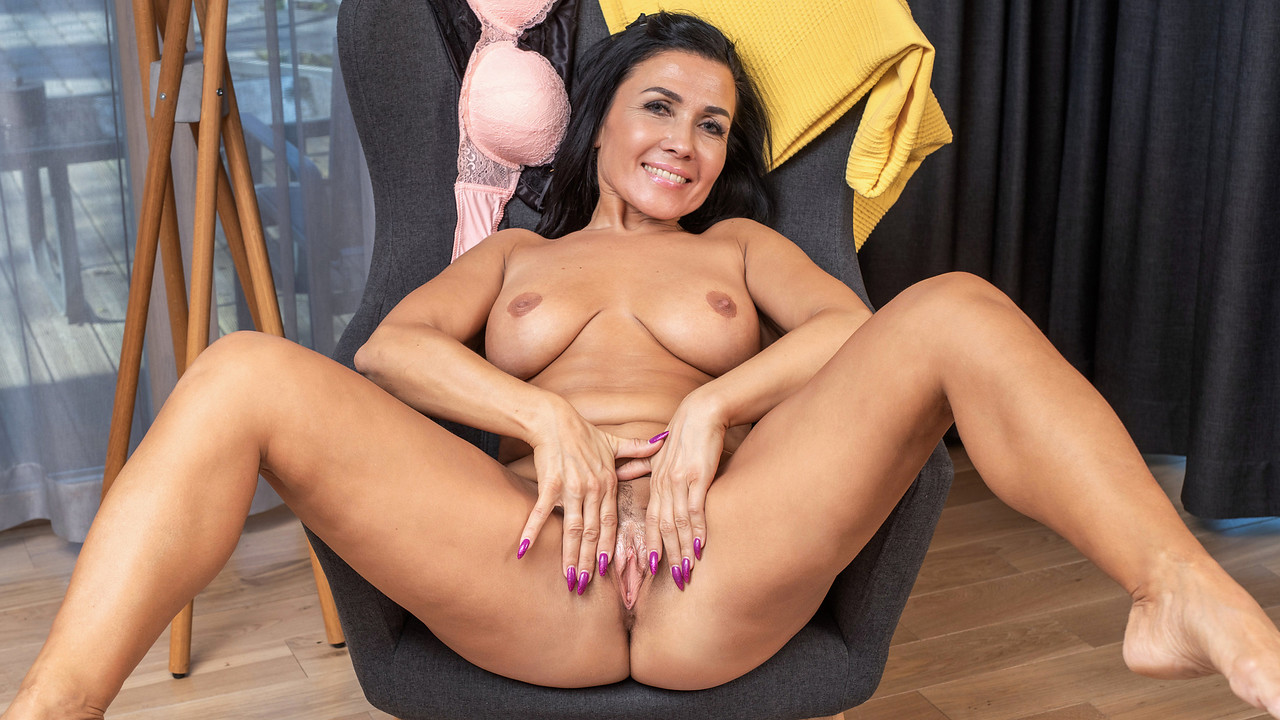 featuring Stefania.
Added On:
Nov 27, 2020
Description:
Stefania has plenty of admirers, and it's no surprise with her voluptuous curves and her fuck me attitude. Look how incredible she looks in a robe and lingerie, and then enjoy the show as she peels those off. Once she's nude, she goes to work making her nipples hard and her pussy cream.
Aileen Ghettman talked to SCORE about her life as a dominatrix and all-around ballbuster. She certainly deserves the title Ballbuster #1. While we're not really interested in cock and ball torture–this is SCORE not GORE–we were very interested in seeing Aileen get fucked nice and hard. And that she did in the DVD movie Boob Science.
Here's the backstory to this scene from Boob Science. Two geeks, Dexter and Sheldon, couldn't get fucked in a house full of drunk whores. When Sheldon gets a bad rejection from Eva Notty, they turn to boob science. Dexter creates a computer program that explosively brings a SCORE fantasy girl to life. Her name is Mandy (played by Daphne Rosen), and she has a lot of work to do to get the boys some tits, pussy and ass. In this scene, Banging The Boss, Mandy magically arranges for Dexter, a bumbling delivery boy, to drill his fire-breathing bitch of a boss Aileen, a woman who could melt steel with a look.
Dressed in a hottie business suit that can't conceal her fantastic curves, Aileen finds herself ordering Dexter to finger her pussyhole. She doesn't know why. All she knows is that she needs cock, bad. This was Aileen's first XXX boy-girl and she really took to porn like she's been doing it for years.