Category Archives:
Busty Women
Busty Women
Sealing The Deal With Rachel Love
Busty real estate brokers! You see them in real estate magazines and newspapers and on TV shows. Every tit-man loves them and thinks about them! With Rachel Love (Mamazon), you couldn't ask for a hotter girl to do this because she's done it for real. She knows how to sell houses. So in "Sealing The Deal," the prospective buyer recognizes Rachel from her previous magazines and videos. Flattered, she doesn't mind when he asks her if he can take her photo to show his buddies. In fact, she automatically starts to lift up her bra-less tits with her hands from habit. You can take the real estate agent out of the model but you can't take the model out of the real estate agent.
Suddenly showing her magnificent breasts takes precedence over showing the house, as it should be. Rachel can suck her nipples…very impressive…and gives him a lot to photograph. And just as impressive is Rachel attacking the dude in the bedroom as she spits and drools giving him a sloppy, hands-free blowjob and tits-on-top cock massage. Then it's alternating fucks and blowjobs, from missionary to on-top to doggie.
Another part of Rachel's horny greatness is her demand for different positions, requests that are both submissive and yet assertive. When she's getting speared in doggie, she thrusts back as hard and as rough as she can and when she's riding on top, she bounces up and down with lots of energy but still wants to be controlled. As final proof of her sexual heat, she vigorously jerks him off with her own hand (a rarity, since nearly every porn stud jacks himself off at the end of a fuck) and takes the goo all over herself with the nastiest, happiest expression on her face. Rachel really loves high-energy sex.
It's workout with Sha Rizel time as the Ukrainian supermodel is fit to kill and looking every inch the covergirl in a tight blue two-piece fitness outfit. There's a big, purple training ball in the room and Sha has some fun balancing on it as she gets undressed.
Once Sha gets totally nude to her socks and trainers, she pours the contents of a water bottle all over her beautiful body. Sha may be the one working out but every guy who sees these spectacular pictures will be the ones worked up.
"I went to modeling school as a teenager. Here in Ukraine, they have modeling schools where you can learn to be a model, so I went from when I was young until I was 16," Sha said. "Before I was a model, I was working at a travel agency. I enjoy doing this much more."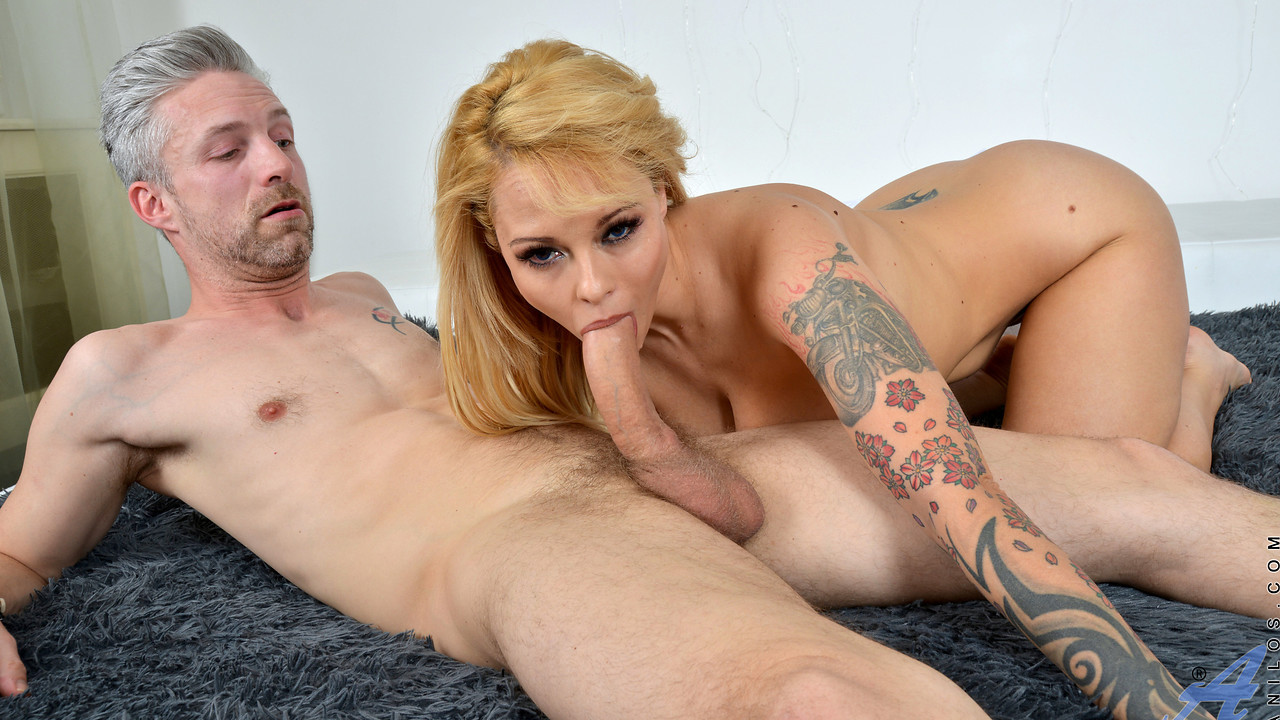 featuring Dominno.
Added On:
Jul 21, 2021
Description:
Lucky Dominno has found herself a man who'll treat her right for the night. He peels her out of her short dress and worships her huge titties. Dominno indulges in a BJ and then goes for a stiffie ride in her that turns into a hardcore romp that concludes with a titty fuck until her beau cums.
featuring Alika.
Added On:
Jul 20, 2021
Description:
Blonde and buxom Alika is a Russian milf who definitely wants you to come on over and make her feel good. She's got such a nice body, from her big titties with their tan lines and hard nipples, to her sweet bare cunt that's freshly waxed and ready to take everything her partner has to offer.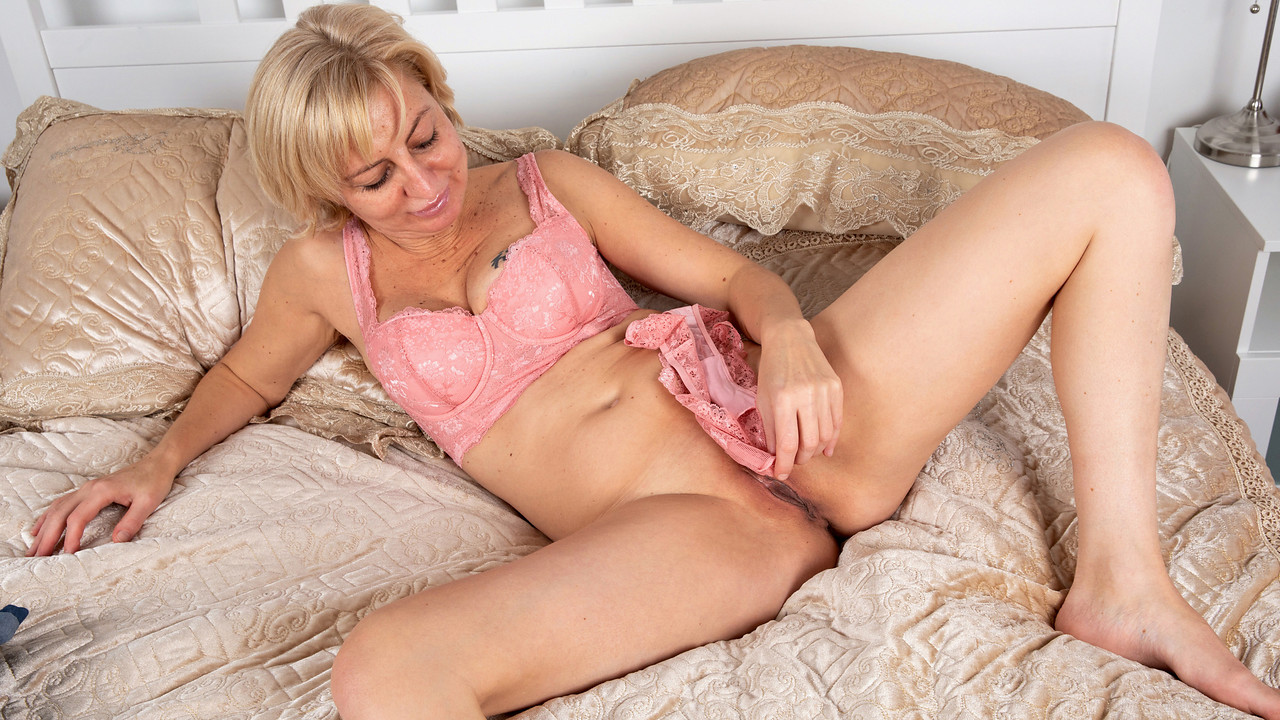 featuring Alika.
Added On:
Jul 18, 2021
Description:
Do you want to see a mature lady like Alika get herself all dolled up? The best part of watching this blonde mommy apply makeup is knowing that it's all just foreplay. How could you say no as she peels off her lacy bra and thong and goes to work on her big boobs and silky bare twat?

Gianna Grey @ CuckoldSessions.com
Gianna and her husband Jordan have long wanted to take a trip to Hawaii and Jordan has just been waiting for that long promised bonus at work that never seems to come through. Gianna, frustrated with his inability to speak up for himself, realizes a Woman has got to do what a Woman has to do to get to Hawaii. She decides to surprise her husband at work all dressed up with a mind to solve this problem. When Jordan's boss walks in and sees Gianna and dressed for action he is quick to discuss the situation of that bonus and his obvious hard Cock shows Gianna just what she needs to do. Blowing the Boss for all she is worth he calls in his Vice President as well and she is more than happy to take both of them right in front of Jordan to get what she wants. She loves their Cocks so much it seems she will be going with The Boss and VP to Hawaii instead, Jordan suddenly has way too much work to do.




Visit CuckoldSessions.com – Tiny Dick Cuckolds And Their Black Cock Wives @ Cuckold Sesssions | Gianna Grey
Natasha Sweet: How Sweet It Is
Welcome back, Natasha Sweet. Sizzling, spicy vixen and all-around titillating temptress. Natasha's soft, massive, heavy breasts wrap around her partners' faces and cocks, making their dreams cum true. Is she real or a fantasy?
Back at SCORELAND after too long an absence, Miss Sweet's return was unexpected and sudden. She also brought a bosom buddy from Italy, Mara Miani. Mara recently debuted at XLGirls and she too is breast-blessed by mother nature.
Tom Holland last saw Natasha when he was employed at her office as her assistant. He worked under and over her, great positions to be in. Now reunited, Tom is hanging out in bed, snapping a few shots of Natasha at her makeup table. Amused, a sly smile on her sweet lips, a sparkle in her eyes, she walks over to him and buries his face, and then his horn, between her enormous tits.
Natasha can make any man stiff within a few seconds of her boob treatment. She sensuously sucks his bloated shaft, making it ready to plunge into her tight pussy and give her the pleasure she craves.
This was German porn star Annina's first and only on-camera big, black cock experience.
"I think that will be a new experience for me, a man with a big cock like that," said Annina. Shane Diesel was the guy. His claim to fame is his python, reportedly 10 inches long by 8 inches in circumference. A pussy stretcher that would make the average woman run out of the bedroom screaming. But not Annina who walked on the sexually wild side during her few years as a top German porn star. This scene is in the DVD Busty Cock Worshippers 2.
The slim, big-boobed blonde never faced off against a guy like Diesel. "I do not need every man to be Shane Diesel," Annina said before she traveled from Miami to the Caribbean for this shoot. "I hope I can handle it. I do not know if I can take him in my ass. I have been with some big guys before. I think he will be the biggest I have ever had but I do not measure them!"
An anal star, Annina couldn't take his cock in her anus. She could only get a portion of the fucking thing in her mouth and her pussy, even after stretching herself with a toy while he watched.
Things worked out well for Annina after forays into reality TV shows in Germany including Big Brother. She married a real estate millionaire and lives happily ever after.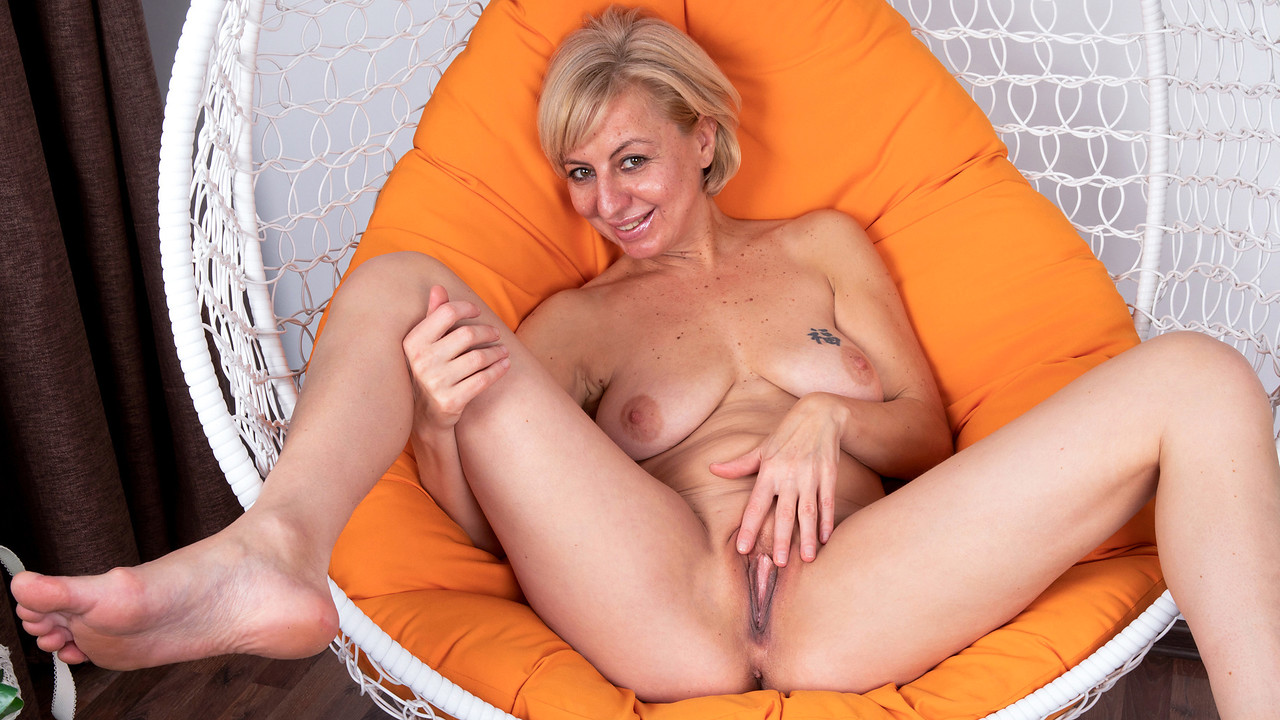 featuring Alika.
Added On:
Jul 16, 2021
Description:
Alika is the type of cougar we love to feature on Anilos! She's got a nice rack with lovely tan lines, and she favors short skirts that show off her panties. This milf may be a lady in the streets, but get her between the sheets and she can't wait to be fucked.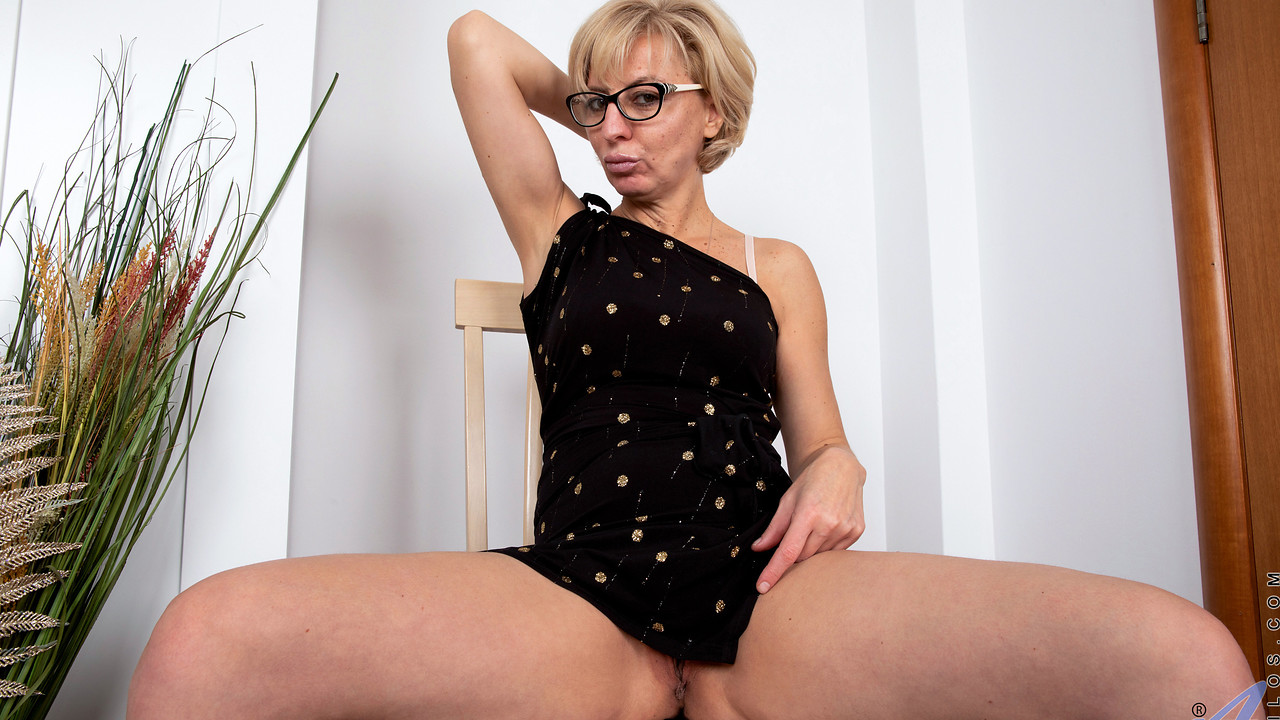 featuring Alika.
Added On:
Jul 14, 2021
Description:
Once she leaves the office, Alika sheds the cloak of a boring secretary and goes straight to cougar. Her glasses stay on as she peels off her dress and bra. Cupping those big boobs and then slipping her hand lower to play with the smoothness of her bare twat, she invites you to cum inside.
Sweet Young Stuff's Poolside Pounder
Chloe Rose was no stranger to sex judging by 1) her pierced pussy 2) how she worshipped Sean's cock with her big E-cup boobs, hungry mouth and young pussy. Texas honey Chloe did not hold up the solos-only sign at SCORELAND. Her girl-alone scenes are very hot too.
"I'm the kind of girl who likes to try new things," Chloe said. The way she plays with her tits while she's sucking off Sean or getting fucked is hot.
Chloe puts on her little bikini that barely covers her voluptuously heavy breasts and gets it on at poolside for a while. She and her stud go inside for more privacy and a comfortable couch to do the deed on, and do the deed they do, climaxing in a facial and boob glazing.
Chloe grew up a tomboy, although no one would ever guess that seeing this scene. Chloe had never modeled before, just taken the usual naked selfies in the mirror that many girls take today, and she tried topless dancing. That didn't last long.
"I was a stripper for about two weeks. I started two weeks after I turned 18. I stopped because one night my dad's best friends all walked in. I was on the main stage, and one of my dad's friends saw me up there."
At SCORELAND, we worship girls with big tits and we're as supportive as a custom-fitted brassiere, but society in general is not so loving.
"Having big boobs all my life, I liked the attention when I got older," said Chloe. "But when I was younger, I would sometimes be put down because of them. I was a C-cup by sixth grade. I was a D-cup by the time I went to high school. And I was almost a DDD-cup by graduation. I went to the doctor and he said that they'd probably continue growing by a half cup per year. My boobs have always been a problem for everyone else, but when I see myself in the mirror, I think they look great."
We agree!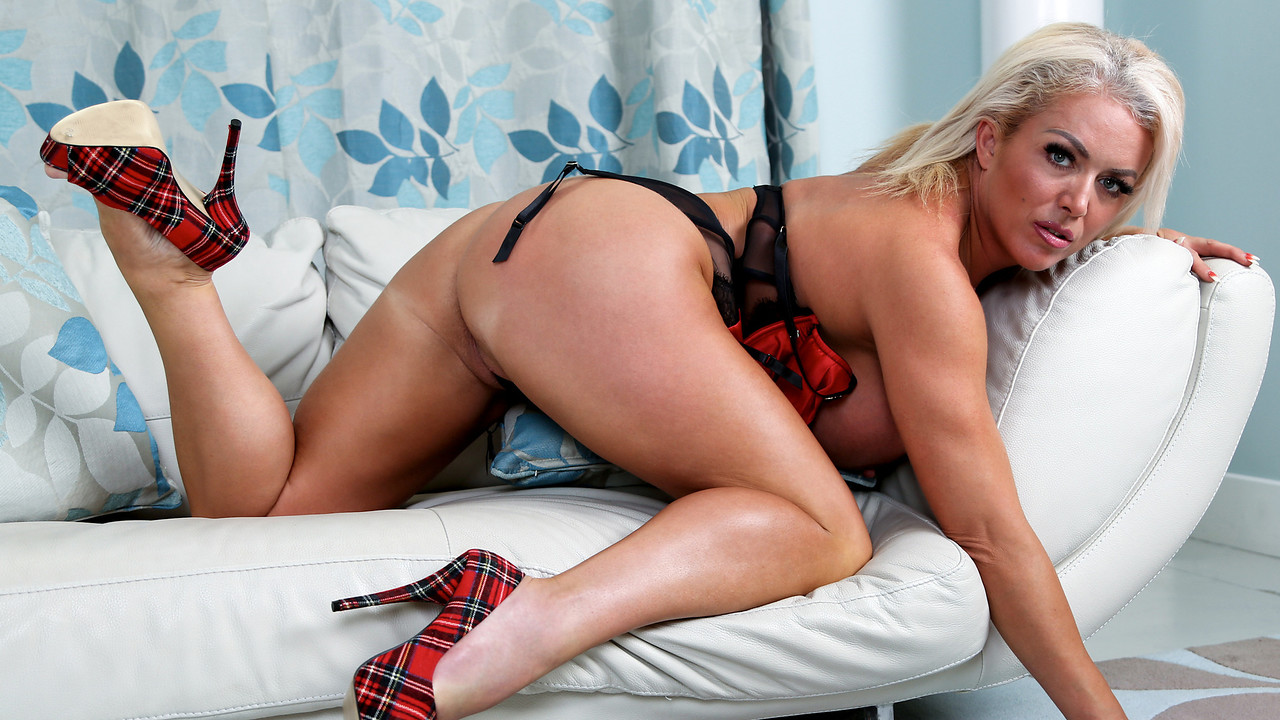 featuring Rebecca Jane Smyth.
Added On:
Jul 11, 2021
Description:
Rebecca Jane Smyth is the hottest cougar you'll ever meet! This British mom is down to fuck again and again. Her big tits can barely keep from popping out of her lingerie, while her legs go on for miles her high heels. Watch her get naked and start rubbing her fingers over her tender clit!